INFORMATION
BOOK NOW
DIRECTIONS
GALLERY
INFORMATION
Wing Foil Boarding lessons
Wing foil boarding uses a relatively large board (90L- 160L) with a mast and hydrofoil. Engage the foil by building speed and lift to fly 'above' the water.
We suggest that you learn how to Wing Board on a SUP before learning to Wing Foil Board.
We offer Wing Boarding Packages that start with wing boarding and end with learning to ride a wing foil board. 
2hrs- $350 per person ($175/hr)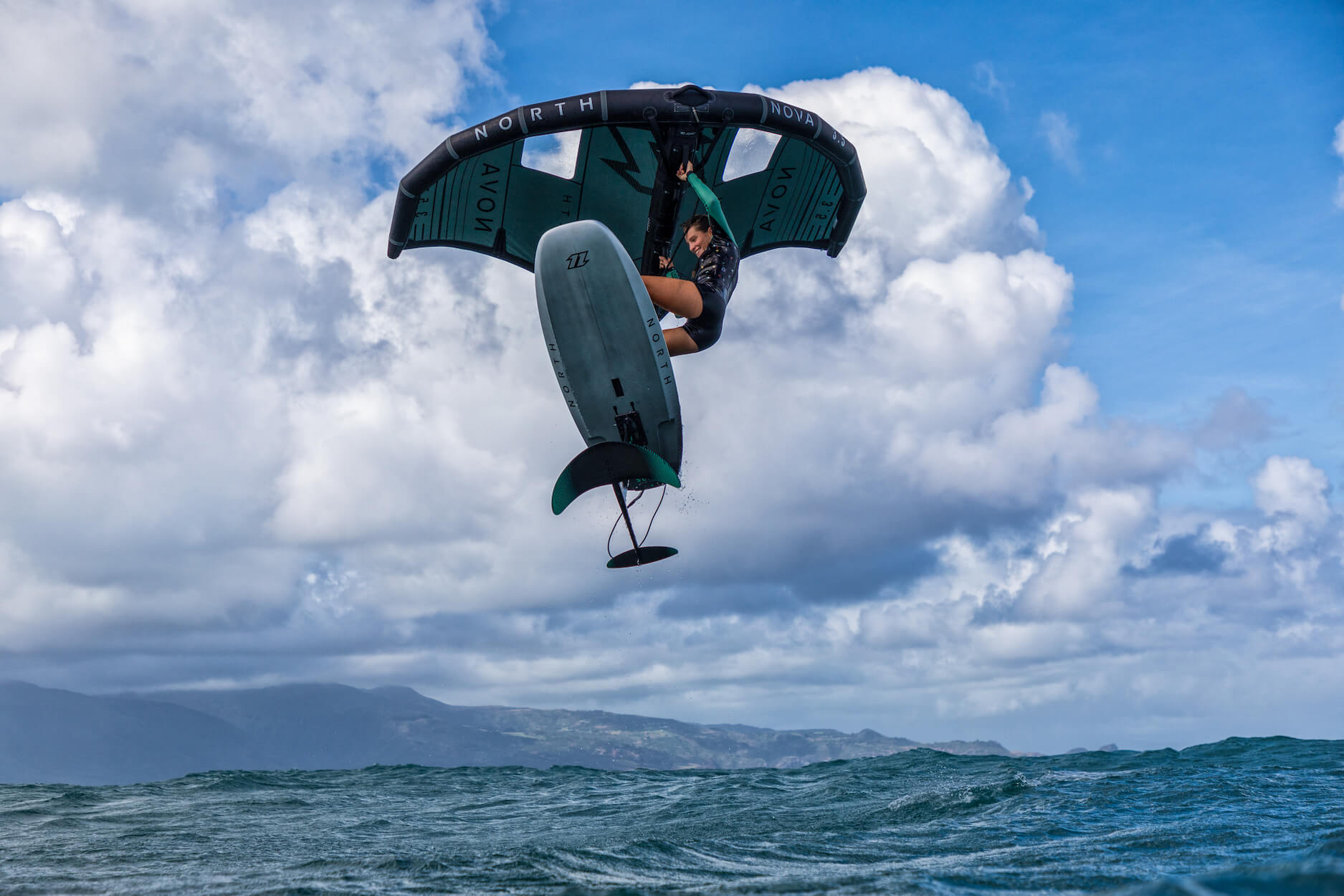 Wing foil boarding is quickly becoming as popular as kiteboarding- especially for those already riding a kite foil board. Incredible breakthroughs in equipment have birthed the new sport of Wing Foiling.  The difference between wind boarding and wind foiling is the board.  Both use the same handheld "wing" to harness the wind's power in order to get propelled across the water.
However, foil boards (or Hydrofoil boards) have a mast & "wing". As you pick up speed, the hydrofoil or "foil" creates lift allowing you and the board to rise above the water.
Minimal resistance & effortless cruising
 Experience the feeling of flying as the foil lifts you above the water. The smooth & silent movement of the foil slicing through the water is nothing short of amazing.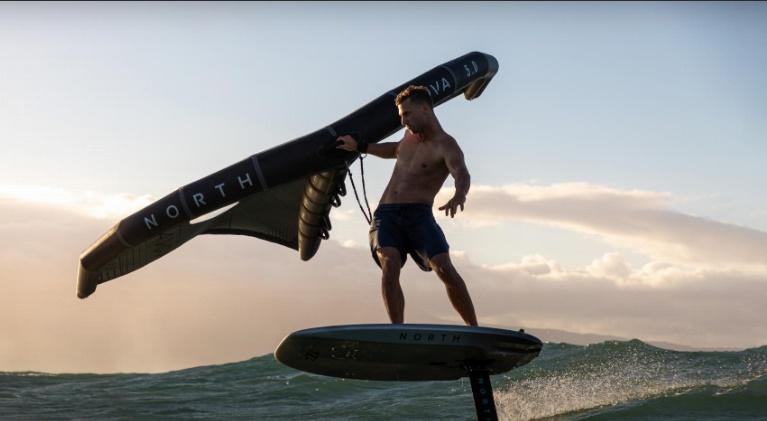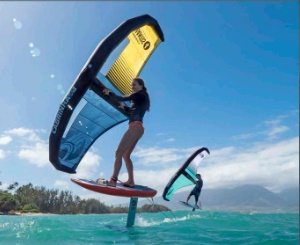 Wing Foil Boarding is quickly taking over as a low-wind alternative to kiteboarding. The foil is more efficient and creates less drag, which means you can effortlessly cruise upwind in much less wind than kiteboarding on a twintip.
No long lines to set up on the beach, no space needed for a kite to fly up into the air and no need for someone to 'launch & land' your kite. The has opened up many beaches across the world for wing foiling- where kiteboarding is not possible due to trees, rocks, or limited space to launch & land.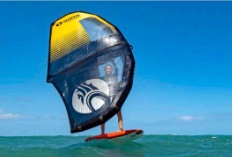 Wing Foiling is the most new & exciting wind sport that is quickly gaining popularity due to it's simplicity.
Group Dynamics – Means Learning Faster!
Kiteboarding takes a great deal of multi tasking. Kite Provo Instructors have been trained to master the art of group dynamics. Keeping the entire group engaged and switching the kite back and forth every few moments.

This combines visual and tactile learning for a very powerful combination. Almost all of our students say the break through moments came when they tried and then watched someone else to identify how to improve themselves.

Kite Provo instructors engage everyone in the course all the time while sharing the equipment. This creates learning opportunities all the time. The group dynamics environment accelerates the learning process by providing frequent mental and physical breaks in combination with practice.
What to Expect When Learning to Kiteboard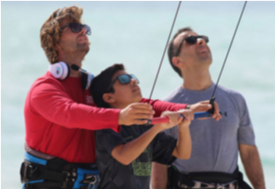 Kite control & power strokes in the water with LEI(leading edge inflatable) kite.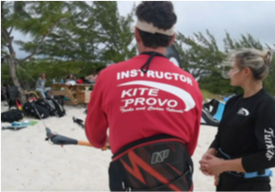 Proper body and board positioning combined with the kite movements to get up on the kiteboard.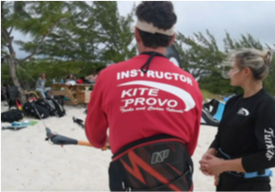 Controlling Your Speed, & Learning How to Stay Upwind
See What Our Boarders are Saying About Us!
The instructors were excellent, patient and encouraging. My daughter and I took both a 5 hour beginner session, as well as a private 2 hour class. We got to the point of getting up on the boards, very exciting! Chris and Maui (not the correct spelling), and Jerry were professional and nice. It was an excellent experience!
Charlie Stuart
2021-12-15
The instructors are professional, instructive, friendly and most importantly patient with all of my incessant questions. The business is located on an amazing beach. Training takes place in shallow waist-deep, clear (82 degrees F) water with a soft sandy bottom that stretches for miles. It's a dream setting for learning how to kiteboard.
Laura Rosenberger
2021-12-12
Spent 3 days kiting with this amazing group. "SJ" is an incredibly patient instructor, excellent communicator for beginners, fun, enthusiastic and an excellent kite boarder herself! HIGHLY recommend this company. Professional, flexible, easy to contact.
Great experience and program for learning how to kite. Highly recommend them.
I had three lessons with three different instructors. All three instructors were phenomenal! Also – I can't imagine a better location to learn the basics.
I signed up for the fast track lesson and it was a great experience. The instructor was very knowledgably, patient and helpful…as well as a jokester which made it that much more enjoyable. Would highly recommend!!
Wing Foil Lesson times are booked according to tides & typically not flexible.
BOOK NOW
DIRECTIONS
GALLERY