KiteProvo rents all the kiteboarding gear!
All kiteboarding gear rentals are picked up at the KiteProvo Beach location on Long Bay Beach between The Shore Club and Swaying Palms Boutique Resort. We require a minimum of 24 hours' notice for kiteboarding rentals.
You  may already  have your gear but need a different size kite/board or haven't brought your surfboard/foilboard with you. Kite Provo has everything you need.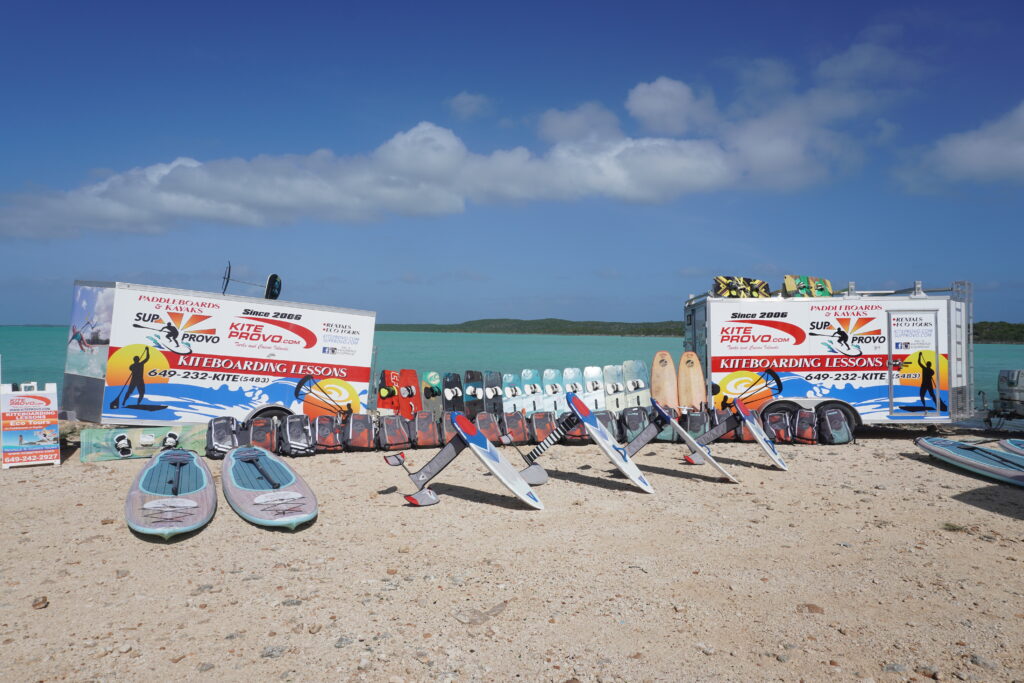 | | | | |
| --- | --- | --- | --- |
| Hourly | Day | 3 Days | 5-7 days |
| $18/hr | $35 | $75 | $150 |
| | | | |
| --- | --- | --- | --- |
| Hourly | Day | 3 Days | 5-7 days |
| $18/hr | $35 | $75 | $150 |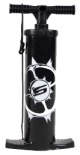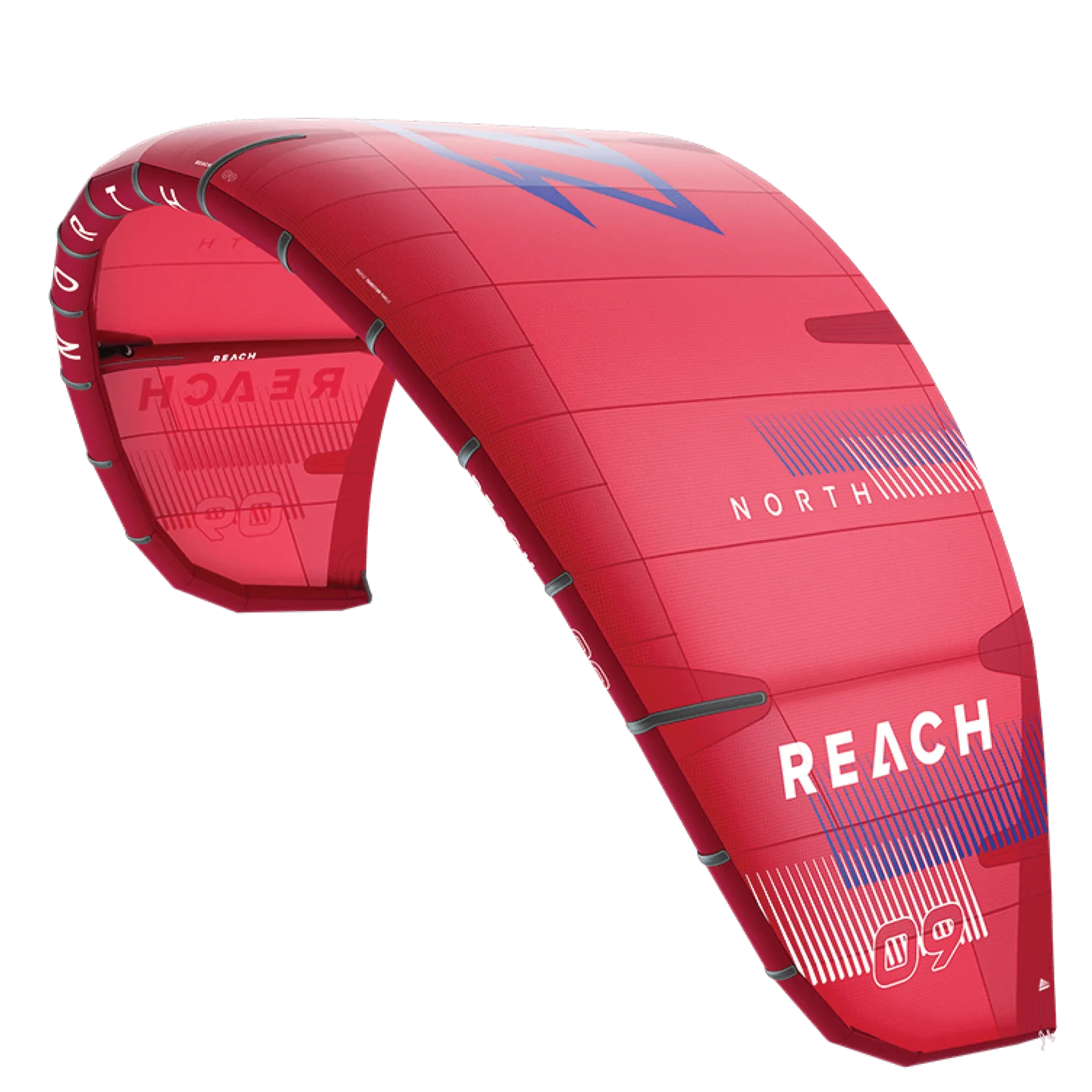 | | | | |
| --- | --- | --- | --- |
| Hourly | Day | 3 Days | 5-7 days |
| $75/hr | $150 | $300 | $600 |
| | | | |
| --- | --- | --- | --- |
| Hourly | Day | 3 Days | 5-7 days |
| $90/hr | $175 | $400 | $800 |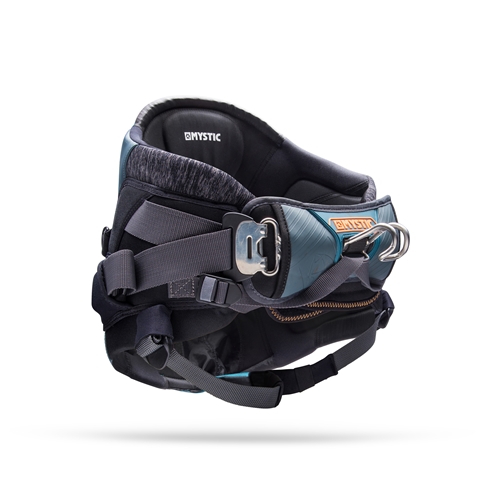 Harness rental: $20/ day   We have all sizes and we have waist or seat harness options available.
-Cabrinha & North Kites and bars of all sizes
-Wings of all sizes
-Wing boards (both foil and SUP)
-Twintips and Surfboards (Strapless and with straps)
-Carbon fiber foil boards (Armstrong and others)
-Harnesses (seat and waist)
To rent a kite, you must be a fully independent kiteboarder who can safely launch & land the kite, ride upwind, retrieve board, pack down and self-rescue in deep water. Ideally, you present a PASA/IKO kiteboarder certification card.
We require you to demonstrate your skills to receive approval from one of our instructors prior to a kite rental.
Reserve Kiteboarding Rentals
-E-mail us: reservations@kiteprovo.com
-For our standard kiteboarding gear rentals, you are responsible for full set-up, breakdown, overnight storage, and returning the equipment in the same condition it was received. You can take the kite gear with you, and you can swap out kite or board sizes for changing wind conditions.
-You are liable for any lost or damaged equipment at the replacement costs delivered to Turks and Caicos Islands.
Amazing learning conditions in Turks and Caicos
White sand, miles of knee-to-waist-deep turquoise water, and consistent winds make Long Bay Beach one of the most welcoming places to learn kitesurfing. You will always find enough space away from other kiters and be able to stand and relax when needed.
Our Standards at Kite Provo of Turks and Caicos
Kite Provo of Turks & Caicos has certified kiteboarding instructors for all learning styles & abilities, who are dedicated to teaching in a professional and fun manner. We use top-quality equipment and jet ski support to accelerate your learning and ensure your safety.
Kite Provo Offers Even More to Do!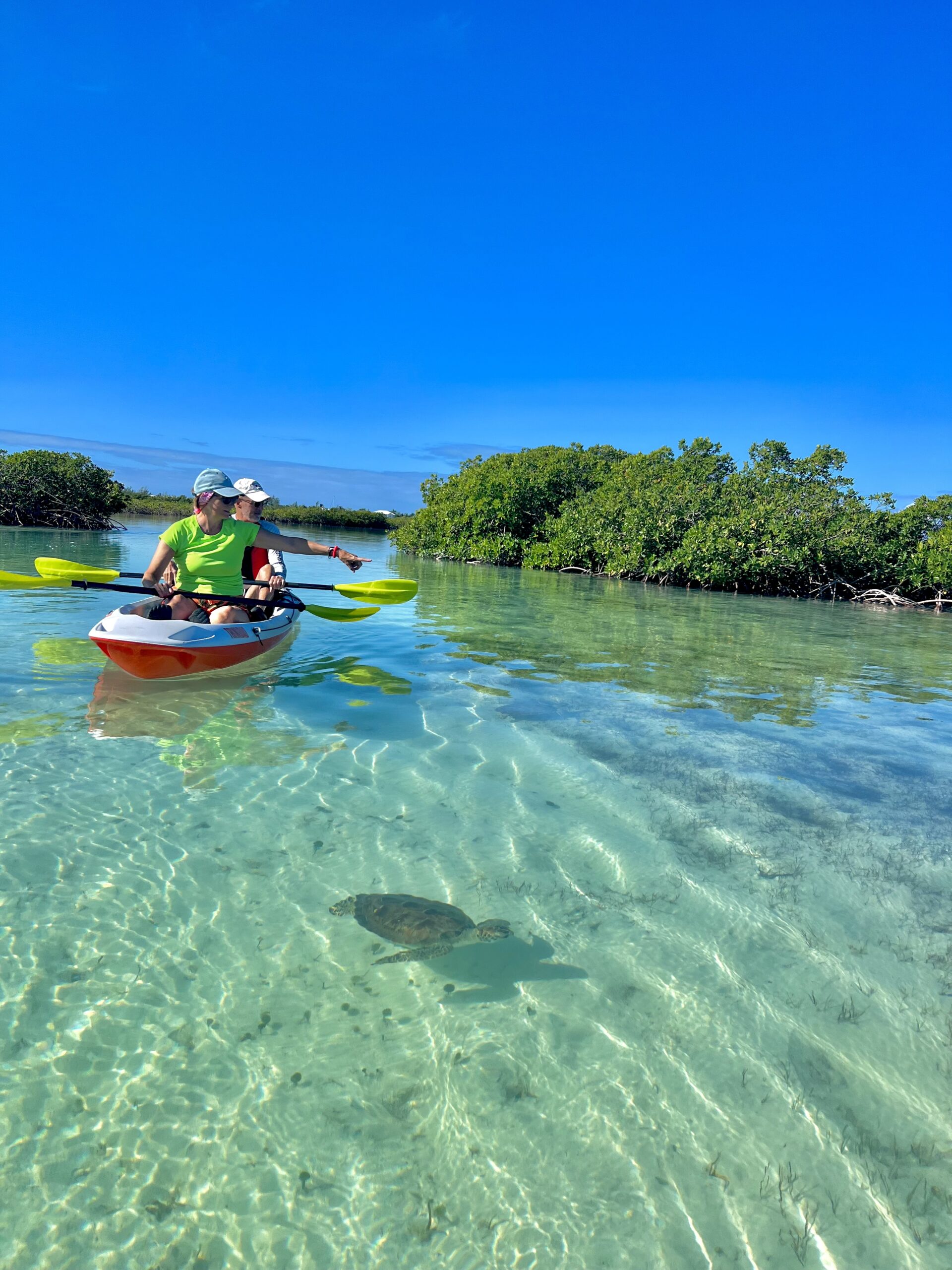 Take a magical journey through the shallow water estuaries of the beautiful Turks & Caicos 'Mangrove Island' nature reserve. Paddle alongside countless turtles, baby lemon sharks, pufferfish, rays, snapper, anemones, starfish, conch, pelicans and more.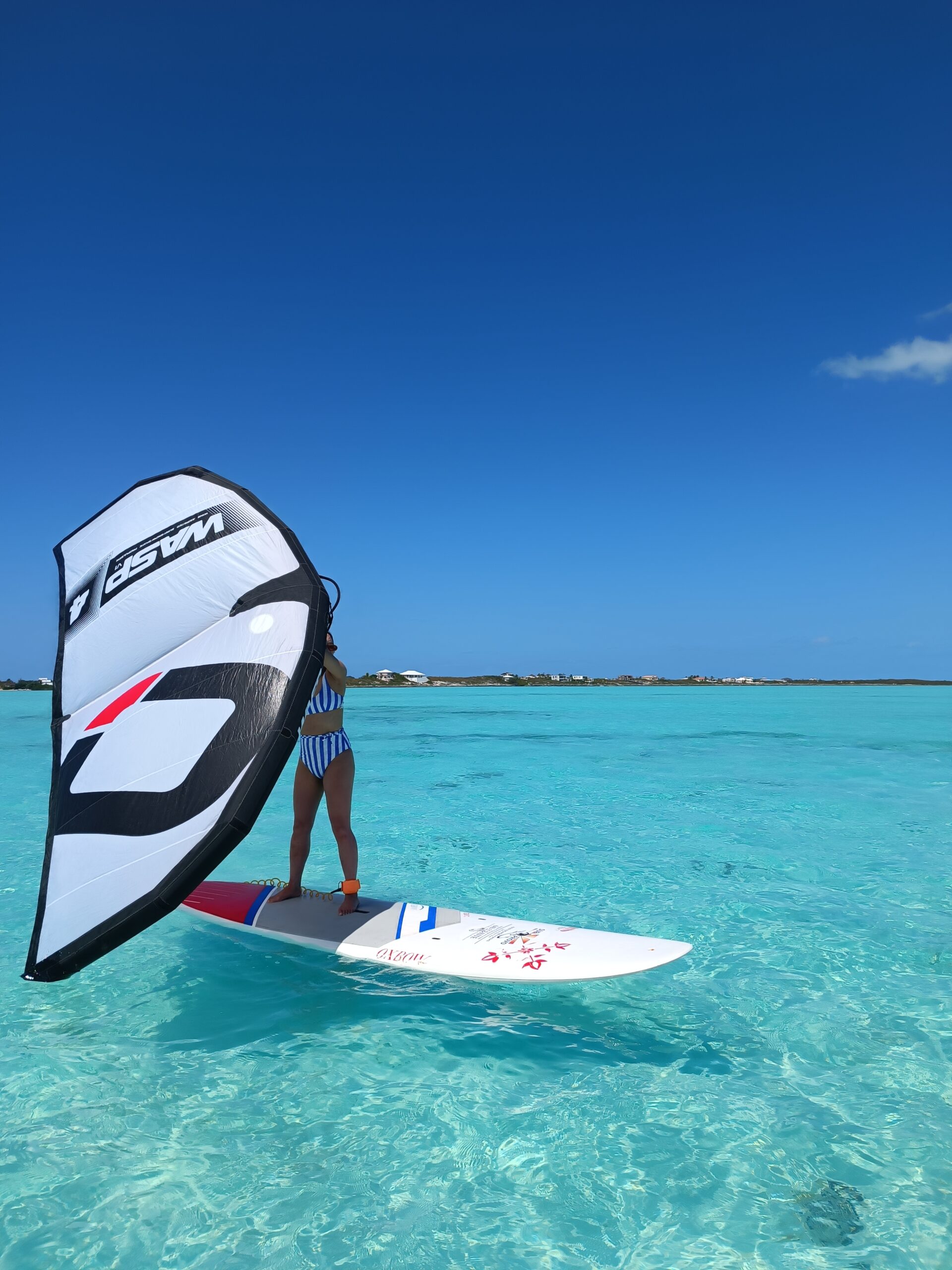 Wingboarding is the newest wind-powered water sport! Safe and easy to learn as the wing has no lines and the board doesn't sink! With no previous wind or water experience, enjoy riding the board during your 1st lesson. Wingboarding is for everyone!
See What Our Boarders are Saying About Us!
David Bobrowsky
2023-07-14
We had Jay as the instructor for my 15 year old daughter and myself and we had a great time and learned a lot. We had never done kite boarding before today and we learned enough basic controls of the kite, how to get it out of the water when we crashed it into the water and started to get up on the board. Jay was very patient even when I did not do what he said, my daughter listened so she was his favorite. If we have time we will probably do another lesson. I would highly recommend using the Kite Provo Kiteboarding school. Update: We went back to Turks and Caicos this summer and had Alan as our instructor and he was great, just refreshed us on the skills we learned last year and moved us forward. We had a great time and I do not know how to say this any better but Kite Provo Kiteboarding School is GREAT.
Michael Swiatocha
2023-07-06
Great experience- SUPs were delivered on time and we used them for our entire trip.
Lovely morning with lots of wildlife, and a fantastic naturalist as guide and teacher! My daughters and I are fairly new to SUP, having only been once before, several years ago, with the same organization. The other participants cancelled at the last minute, and we had a private tour with Mark. He was absolutely the best we could possibly expect. Patient and calm, constantly keeping an eye on us to see that we felt safe, encouraging us to try and stand up where the water and wind were calm, etc. He is also very knowledgeable and caring about the marine ecosystem and sea-life. We saw lots of turtles, baby sharks, and various other creatures. We especially appreciated that he was focused on preserving the ecosystem, even at the expense of providing us with additional "thrills". He is also very honest about what he does and doesn't know. Thanks, Mark, for an exceptional experience.
Andy Brijmohansingh
2023-06-19
Service was excellent. Instructor was patient and very friendly. I definitely recommend
Went for a water start refresher…. Lessons as expected. The team was super cool and friendly.
I had an absolute blast today trying out kitesurfing for the first time! The instructor was super patient with my errors and taylored the training perfectly to fit my life experience. Thanks to a phone call the morning of, I was able to get in the same day. The online reservation is for more than 24 hours notice.
Victor Rosales
2023-05-02
Instructors are great, they showed me some issues with my technique and was improved by end of session. There will provide you with excellent equipment, but I brought my own and the instructor showed me some things about my equipment I didn't even know .
antoine planque
2023-04-06
Just finished a 10 lesson course (20 hrs) with Sarah Jane. Extremely satisfied, SJ has been very patient and helpful, and thanks to this I have been able to improvement considerably in all areas. Thanks also to Julie for the first lesson, also an excellent coach. And finally thanks also to Alan and the other coaches, they are a superb team for anyone who wants to improve and progress, Long Bay in Turks & Caicos is certainly one of the best places to learn and improve kitesurfing.