Kite Provo rents all the kiteboarding gear!
BOOK NOW
INFORMATION
DIRECTIONS
GALLERY
BOOK NOW
Kiteboarding and Wing Boarding Equipment Rentals
KiteProvo offers equipment rentals for all of your kiteboarding and wing boarding needs. We also rent SUP (Standup Paddle boards) and kayaks- delivered directly to your villa.
To rent a  kite, you must be a fully independent kiteboarder who can safely launch & land the kite, ride upwind, retrieve board, pack down and self rescue in deep water. We require you to demonstrate your skill level to receive approval prior to renting. If you are not entirely confident, we strongly suggest you first take a progression lesson.
Our extensive inventory of kite and wing boarding rental gear is some of the industries best brands; including Cabrinha and North. We have countless twin tips, foil boards, surf boards, wing boards, harnesses and nearly every size of kite and wing. 
All kiteboarding rentals are picked up at the Kite Provo Beach location on Long Bay Beach between The Shore Club and Swaying Palms boutique resort. We require a minimum of 24hrs notice for kite rentals.
Used and New Kiteboarding Gear For Sale
Kite Provo has used kites, boards and other gear for sale at an unbeatable price. 
We also offer 20% discounts on new kites, boards and other kiteboarding gear through our school's loyalty program- shipped right to your doorstep!
E-mail us for details: reservations@kiteprovo.com
For SUP & kayak rentals and tours visit:  
Paddleboard and Kayak Rentals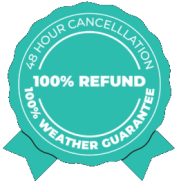 Lesson times are not flexible for your safety and success!
We are not able to move the lesson times. Lesson times are not flexible. They are based on the tides to ensure you can stand and walk with the kite. All of our online booking calendars are orchestrated to show the perfect time for your lessons all based on the tide. See booking calendar for the exact times each day.
* Note: If we are unable to partner you up with others, we do convert the last two hours of the lesson into a Private Lesson, which will increase the price by $100.00
See What Our Boarders are Saying About Us!
The instructors were excellent, patient and encouraging. My daughter and I took both a 5 hour beginner session, as well as a private 2 hour class. We got to the point of getting up on the boards, very exciting! Chris and Maui (not the correct spelling), and Jerry were professional and nice. It was an excellent experience!
Charlie Stuart
2021-12-15
The instructors are professional, instructive, friendly and most importantly patient with all of my incessant questions. The business is located on an amazing beach. Training takes place in shallow waist-deep, clear (82 degrees F) water with a soft sandy bottom that stretches for miles. It's a dream setting for learning how to kiteboard.
Laura Rosenberger
2021-12-12
Spent 3 days kiting with this amazing group. "SJ" is an incredibly patient instructor, excellent communicator for beginners, fun, enthusiastic and an excellent kite boarder herself! HIGHLY recommend this company. Professional, flexible, easy to contact.
Great experience and program for learning how to kite. Highly recommend them.
I had three lessons with three different instructors. All three instructors were phenomenal! Also – I can't imagine a better location to learn the basics.
I signed up for the fast track lesson and it was a great experience. The instructor was very knowledgably, patient and helpful…as well as a jokester which made it that much more enjoyable. Would highly recommend!!
INFORMATION
DIRECTIONS
GALLERY