INFORMATION
KITE ADVENTURES
DIRECTIONS
GALLERY
INFORMATION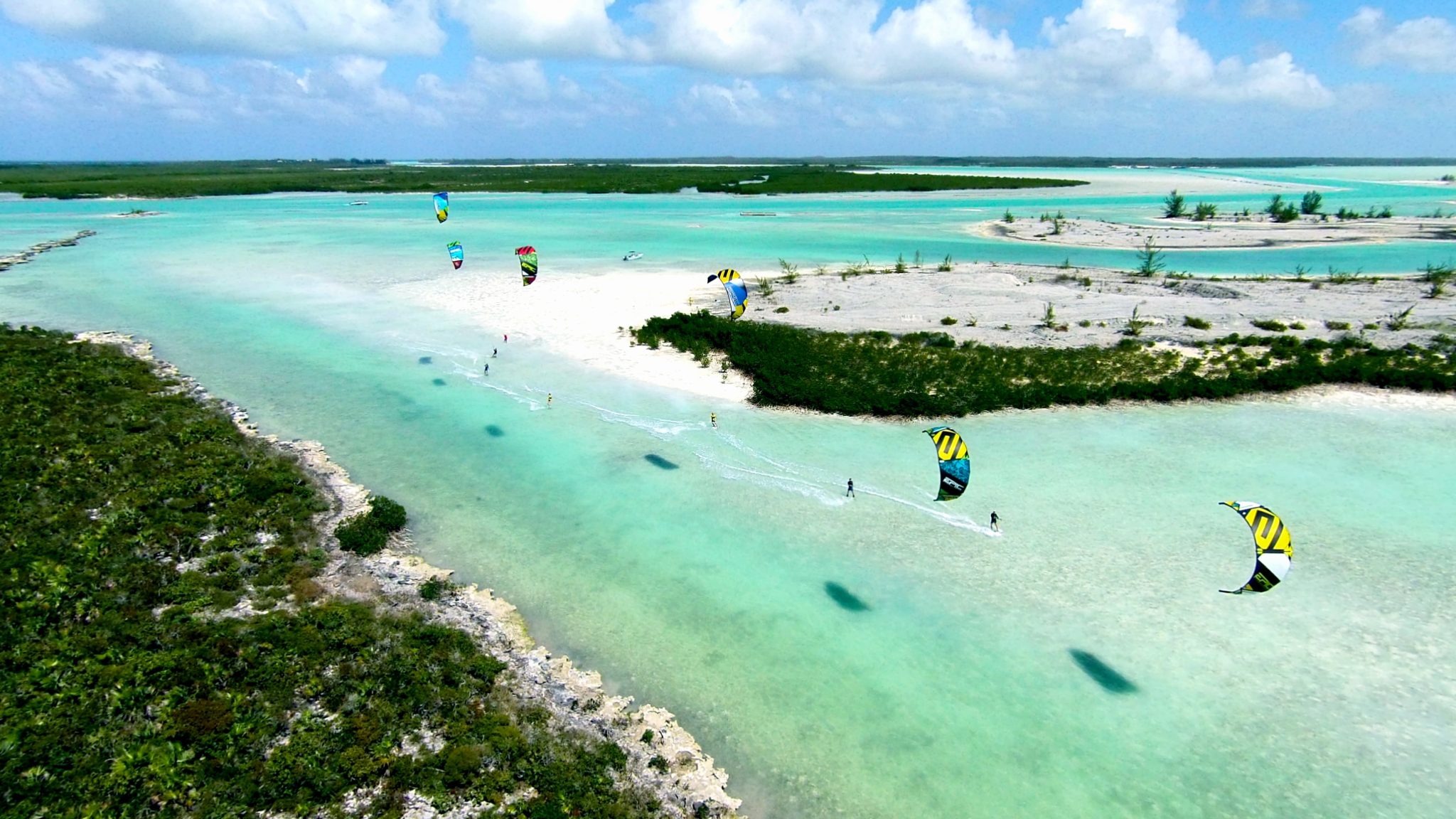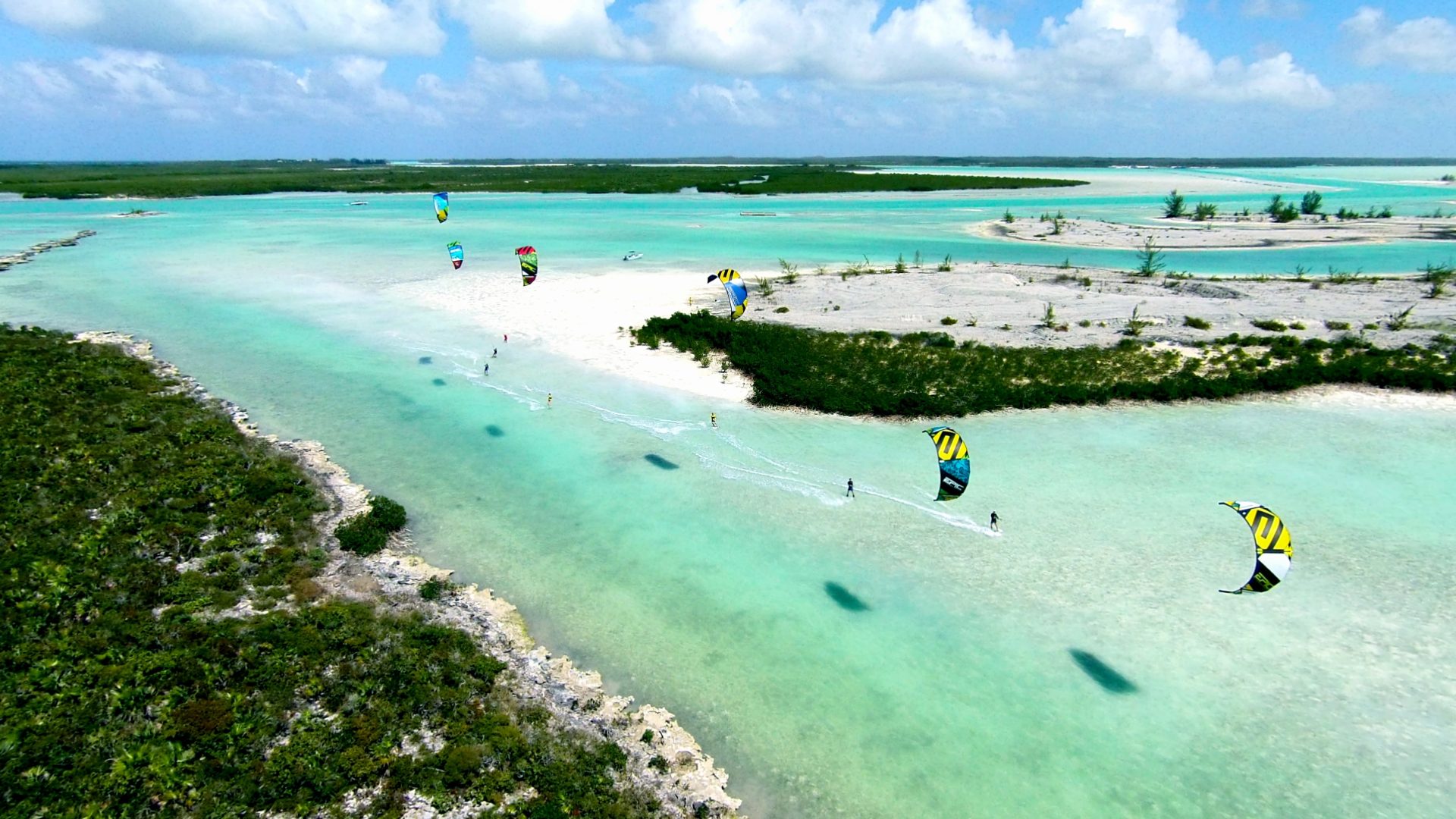 Kite the Entire Length of the Island!
  To take full advantage of your time in the Turks & Caicos, hire a Kite Provo guide for an epic kiting adventure.  This is priced to not include a boat.  We start the adventure on the far East end of Long Bay Beach and kite along the entire South Shore of the island of Providenciales.  You will explore all the less known kiteboarding areas. 
 Highlights include kiting past all the luxury villas along Long Bay, stunning rock outcroppings and secluded beaches, and kite by the house that was once owned by Prince. End your journey on the far West end of the island at a local restaurant on the beach.   Transportation back to Long Bay included. 
Includes:  Land transportation back upwind, fuel costs, and any kite gear needed
1  person – $500.00  
2  people – $337.50 each(you supply the group)
3  people – $283.00 each(you supply the group)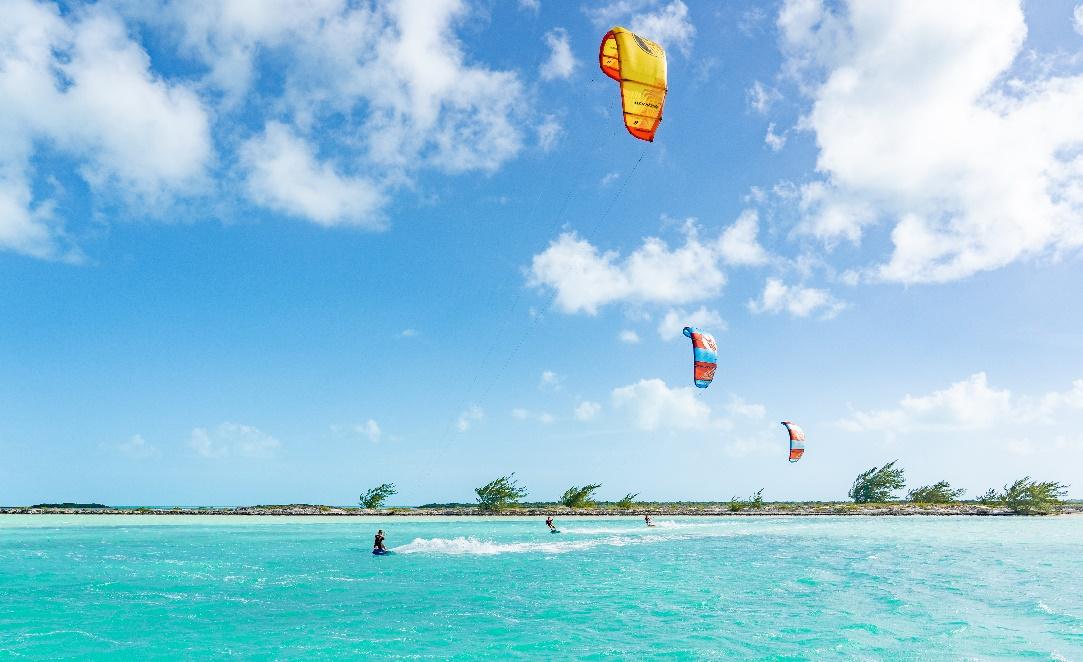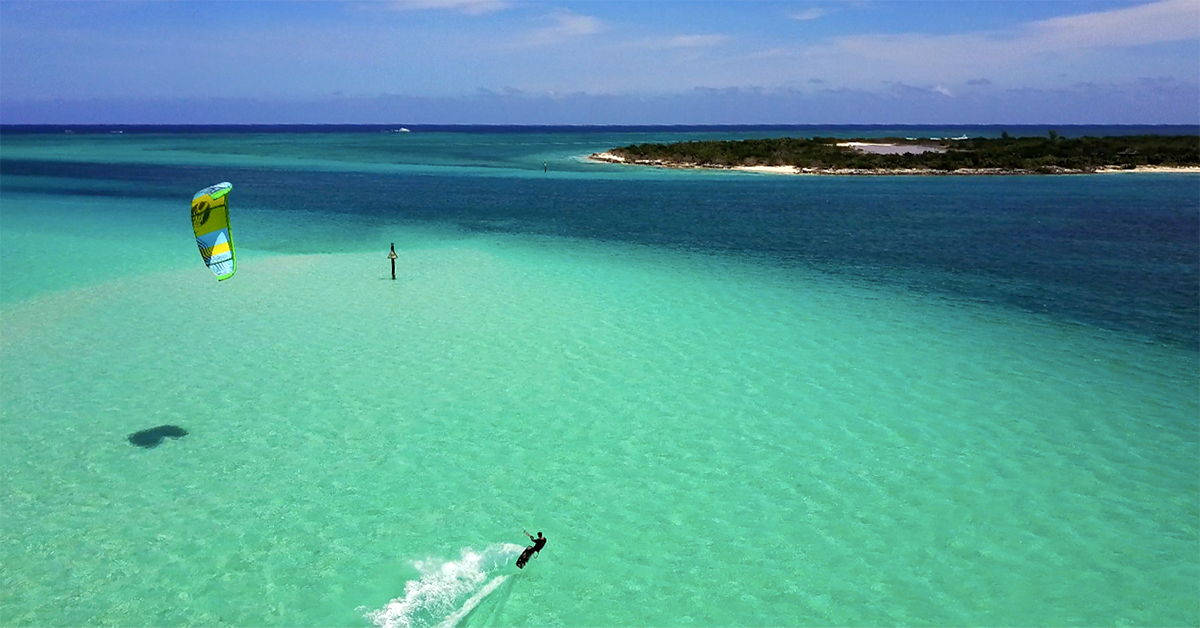 Literally kite the entire length of the South Shore of the island of Providenciales!    Start on Long Bay Beach at the Kite Provo School location.  End at West end at a local restaurant/bar!  
Kite Provo Experts Show You the Secret Spots!
 Kite Provo experts guide you along the way to show you endless secret spots.  We take all the complications out of it by planting our Kite Provo truck at the downwind take out spot and arrange the transportation back to the starting point.  Iconic local restaurant is the ending point.  The trip does not include the price of a beer or meal at these locations, but we are happy to stop there with you after the kiteboarding session if you let us know that in advance!
Along the way you will kite the entire length of Long Bay, Bermudian Bay, Turtle Tail, 5 Cays, and endless luxury villas! You will even see a shipwreck in Five Cayes!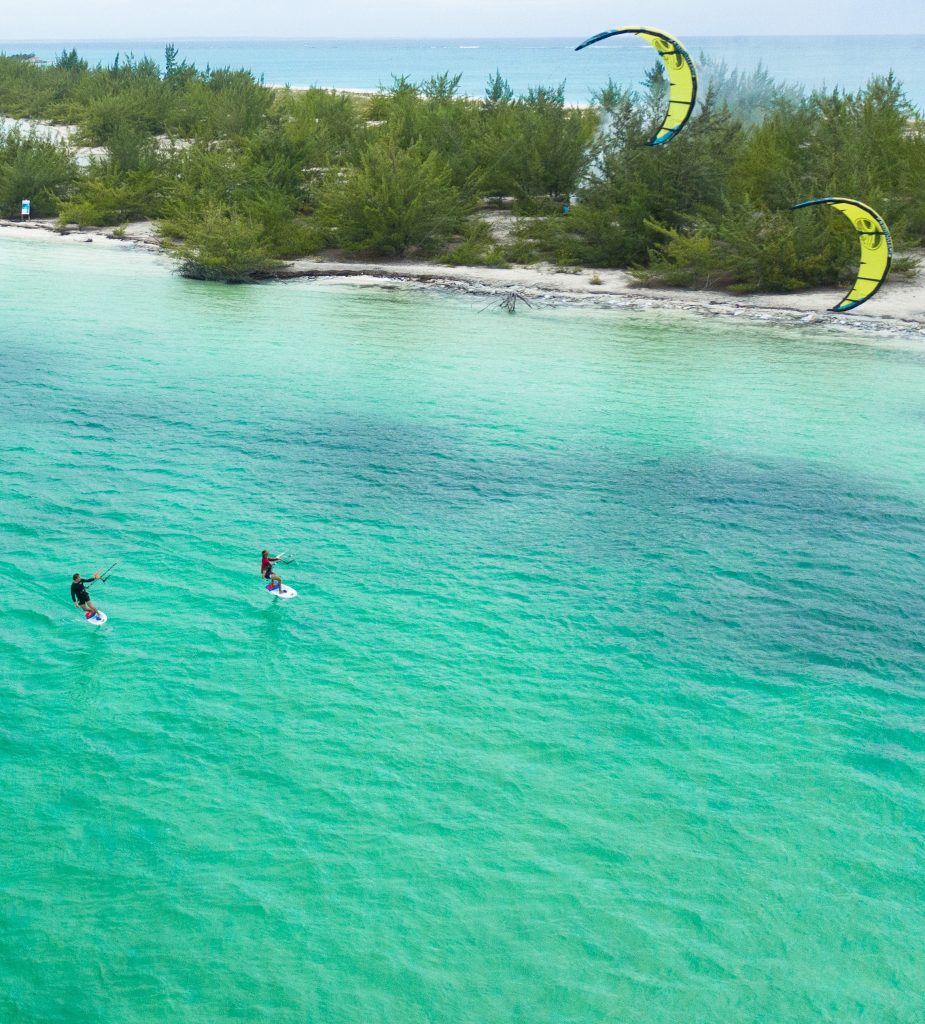 The price is per person. You must provide the group to save
Group Dynamics – Means Learning Faster!
Kiteboarding takes a great deal of multi tasking. Kite Provo Instructors have been trained to master the art of group dynamics. Keeping the entire group engaged and switching the kite back and forth every few moments.

This combines visual and tactile learning for a very powerful combination. Almost all of our students say the break through moments came when they tried and then watched someone else to identify how to improve themselves.

Kite Provo instructors engage everyone in the course all the time while sharing the equipment. This creates learning opportunities all the time. The group dynamics environment accelerates the learning process by providing frequent mental and physical breaks in combination with practice.
What to Expect When Learning to Kiteboard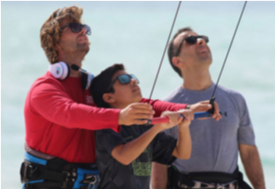 Kite control & power strokes in the water with LEI(leading edge inflatable) kite.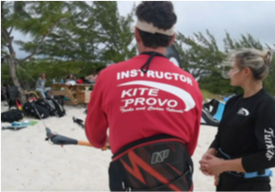 Proper body and board positioning combined with the kite movements to get up on the kiteboard.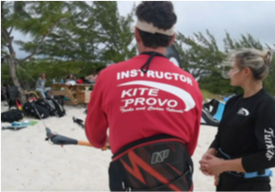 Controlling Your Speed, & Learning How to Stay Upwind
See What Our Boarders are Saying About Us!
The instructors were excellent, patient and encouraging. My daughter and I took both a 5 hour beginner session, as well as a private 2 hour class. We got to the point of getting up on the boards, very exciting! Chris and Maui (not the correct spelling), and Jerry were professional and nice. It was an excellent experience!
Charlie Stuart
2021-12-15
The instructors are professional, instructive, friendly and most importantly patient with all of my incessant questions. The business is located on an amazing beach. Training takes place in shallow waist-deep, clear (82 degrees F) water with a soft sandy bottom that stretches for miles. It's a dream setting for learning how to kiteboard.
Laura Rosenberger
2021-12-12
Spent 3 days kiting with this amazing group. "SJ" is an incredibly patient instructor, excellent communicator for beginners, fun, enthusiastic and an excellent kite boarder herself! HIGHLY recommend this company. Professional, flexible, easy to contact.
Great experience and program for learning how to kite. Highly recommend them.
I had three lessons with three different instructors. All three instructors were phenomenal! Also – I can't imagine a better location to learn the basics.
I signed up for the fast track lesson and it was a great experience. The instructor was very knowledgably, patient and helpful…as well as a jokester which made it that much more enjoyable. Would highly recommend!!
Most experience in the industry! The owner, Chris Moore, actually pioneered the teaching methodology since the beginning of the sport itself! Teaching kite sports professionally since 1990, he has infused 31+ years of experience behind our lesson plans! He started the first kiteboarding school in 1998 after 8 years of teaching kiting sports on land. He pioneered kiteboarding instruction and established an instructor certification training system where he taught hundreds of instructors
How to Choose the Proper Lesson
Private Group or Individual?
If you are more than one person & at similar skill levels:
Choose Bring A Friend Learn2Ride or Packages.
If you are an Individual:
Choose between Very First Lesson Ever Options, Private Lessons, or Progression Lessons(Advanced)
Watch this video to learn which lesson is right for you!
KITE ADVENTURES
DIRECTIONS
GALLERY