Three miles of sandy beach, warm turquoise flat water, and steady winds ten months
of the year make Long Bay Beach Providenciales a kiteboarding paradise!
On  Providenciales, Long Bay kite beach is  one of the most renowned kiteboarding beaches in the Caribbean  and it is where the kiteboarding action and lessons take place.
Long Bay is an ideal beach for both novice and advanced kiteboarders. 
You won't find rocks, gusty winds, currents, sea urchins, and obstacles on Long Bay's Kite Beach. The flat water eliminates shore break, making the water very easy to access. Hop on your board and burn through the miles of shallow flat water, or, stand in waist-deep water while learning the exciting sport of kiteboarding.
Long Bay Is a Playground unmatched
No matter what level of kiteboarder you are, you will love Long Bay Beach of Providenciales. Hard to believe? Come see for yourself!
You can find our team of instructors giving lessons at the Shore Club's public Long Bay beach access (find directions below) on every windy day.
The Shore Club's public beach access on Long Bay Beach is located 1.2 miles past the last roundabout on Leeward Highway when heading away from the airport. This is the roundabout where Leeward Highway goes from 4 lanes to 2 lanes (look for 'Miss Moonies' store on the right near the roundabout). 
After traveling 1.2 miles past this roundabout, you will see a large sign for "The Shore Club" on your right. Make this right. You will hit a dead-end T- junction (1/3 mile ahead) and will see a resort to your right. Make a right towards the resort at the end of the road. Immediately make your first left into the parking lot just prior to the resort. You are here!
From the parking lot, walk down the sand path towards the water. You will see a pole with colorful signs on it. Kite Provo flags are black and to the left of the boardwalk. Look for Kite Provo instructors wearing red shirts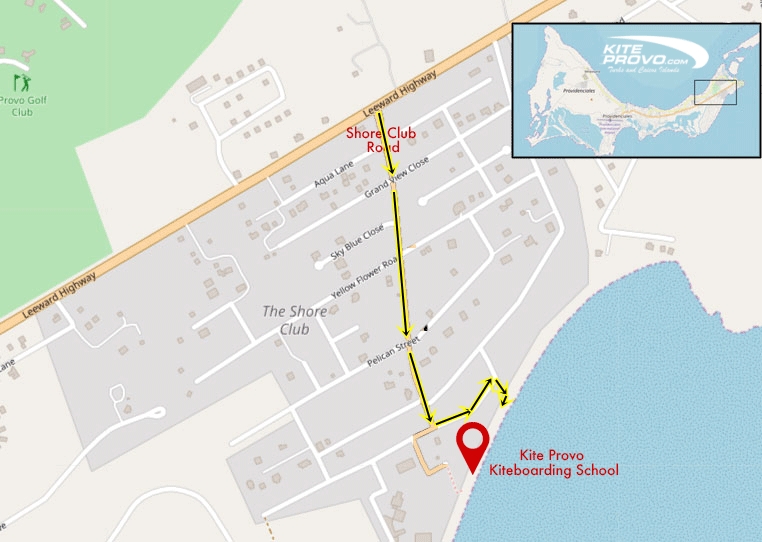 Read reviews from others who chose KiteProvo for their lesson and kiteboarding needs:
KITE PROVO OFFERS EVEN MORE TO DO!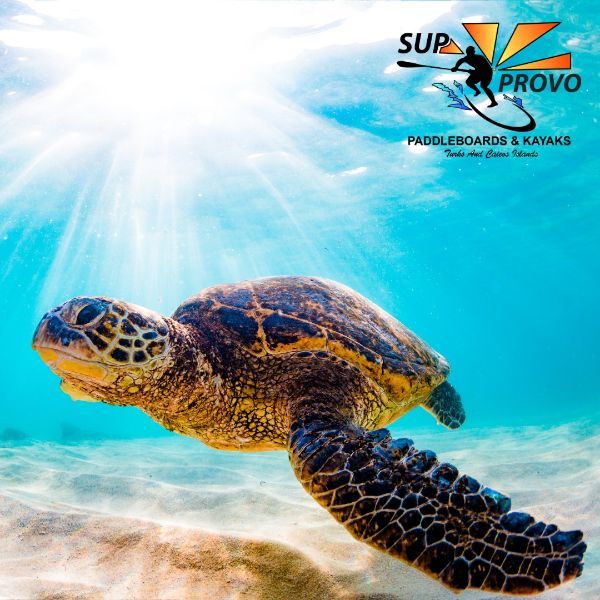 A Magical journey through the shallow water estuaries of our national park system. This is more about "Connecting You with Nature!" as you will paddle through a maritime forest with mangrove forests lining the canals.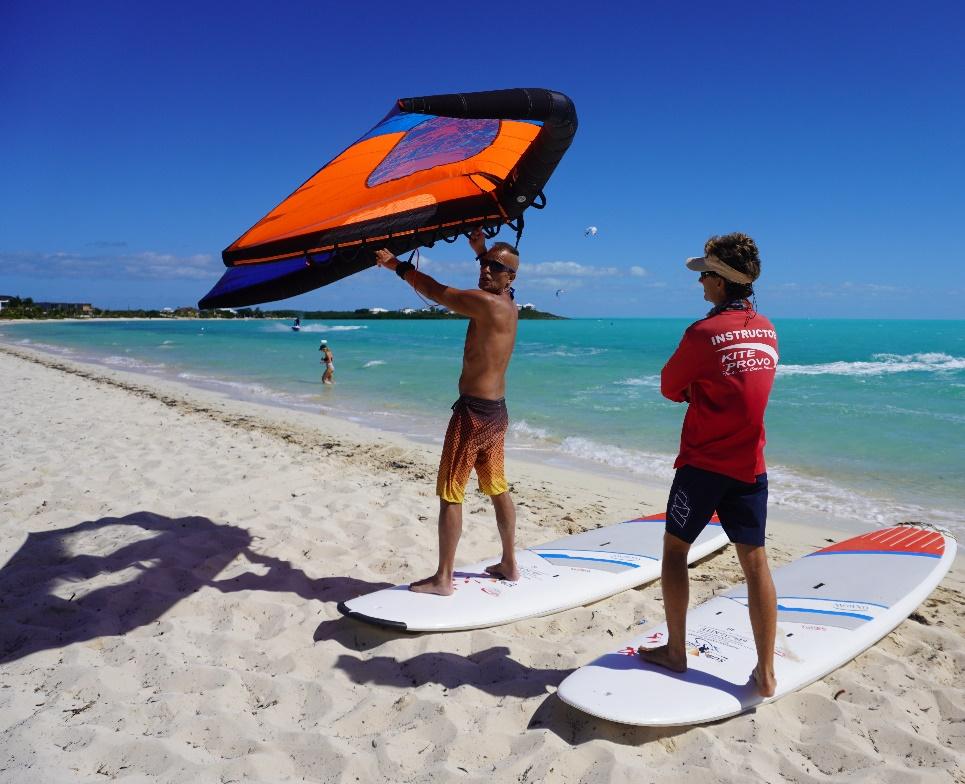 We are convinced that Wing Boarding is for EVERYONE! With no previous wind or water experience. With no kiteboarding experience, wing boarding is fun on the very first lesson!