Kiteboarding Vacation Packages
INFORMATION
BOOK NOW
DIRECTIONS
GALLERY
INFORMATION
Lesson packages- Spend More Time On The Water & Save
Serious about becoming an independent kiteboarder?  Our 10hr & 15hr discounted kiteboarding & wing boarding lesson packages are some of our most popular options.
Independent Kiteboarder (10hrs over 4 Days)
1 person- $1500 each ($150/hr)

2 people- $999 each ($99.90/hr each) 

 3 people- $799 each ($79.99/hr each)
Ultimate Experience  (15hrs over 5 days)
1 person- $1875 ($125/hr)

2 people – $1250 each ($83.33/hr each)

3 people – $1000 each ($66.66/hr each)
Must book the entire package in advance to get the discounted rate.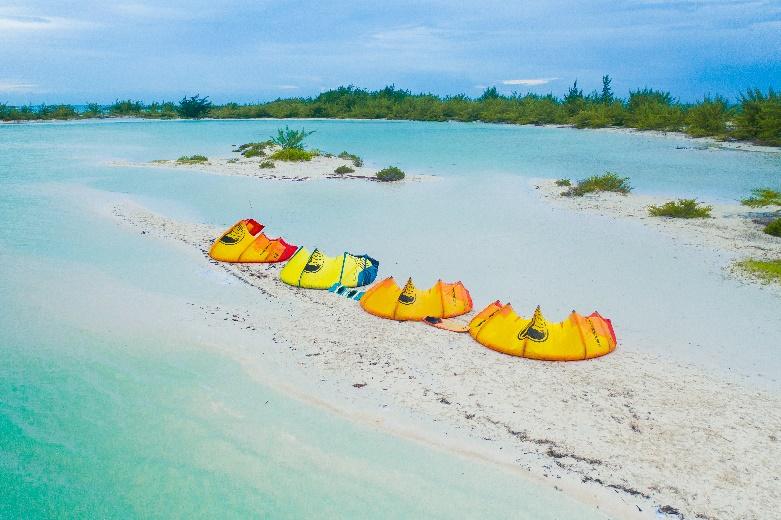 Lesson Packages- Prebook and Save!
Kite Lesson packages must be booked in advanced to receive discounted rate. Discount is based on 'per instructor' booked for the package. Email us for details. 
If you do not complete the entire package, the price goes back to our standard pricing. This includes cancelations due to wind & weather
10hr Independent Kiteboarder 
Typically a 4 Day Experience:
3hr Lessons Day 1 & 2
2hr Lessons Day 3 & 4
15hr Ultimate Experience 
Typically a 5 Day Experience
3hr Lessons Each Day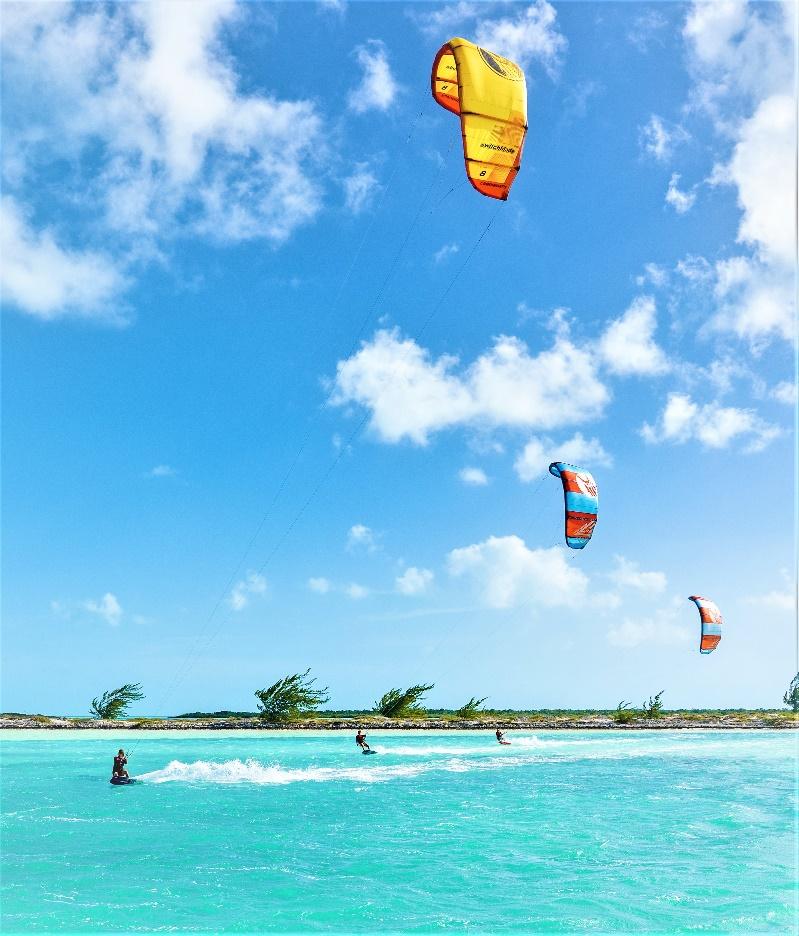 Group Dynamics – Means Learning Faster!
Kiteboarding takes a great deal of multi tasking. Kite Provo Instructors have been trained to master the art of group dynamics. Keeping the entire group engaged and switching the kite back and forth every few moments.

This combines visual and tactile learning for a very powerful combination. Almost all of our students say the break through moments came when they tried and then watched someone else to identify how to improve themselves.

Kite Provo instructors engage everyone in the course all the time while sharing the equipment. This creates learning opportunities all the time. The group dynamics environment accelerates the learning process by providing frequent mental and physical breaks in combination with practice.
What to Expect When Learning to Kiteboard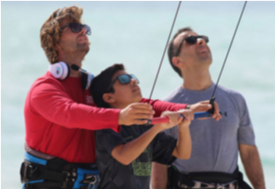 Kite control & power strokes in the water with LEI(leading edge inflatable) kite.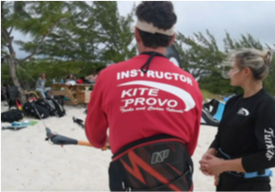 Proper body and board positioning combined with the kite movements to get up on the kiteboard.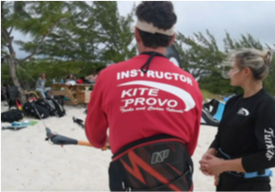 Controlling Your Speed, & Learning How to Stay Upwind
Most experience in the industry! The owner, Chris Moore, actually pioneered the teaching methodology since the beginning of the sport itself! Teaching kite sports professionally since 1990, he has infused 31+ years of experience behind our lesson plans! He started the first kiteboarding school in 1998 after 8 years of teaching kiting sports on land. He pioneered kiteboarding instruction and established an instructor certification training system where he taught hundreds of instructors
How to Choose the Proper Lesson
Private Group or Individual?
If you are more than one person & at similar skill levels:
Choose Bring A Friend Learn2Ride or Packages.
If you are an Individual:
Choose between Very First Lesson Ever Options, Private Lessons, or Progression Lessons(Advanced)
Watch this video to learn which lesson is right for you!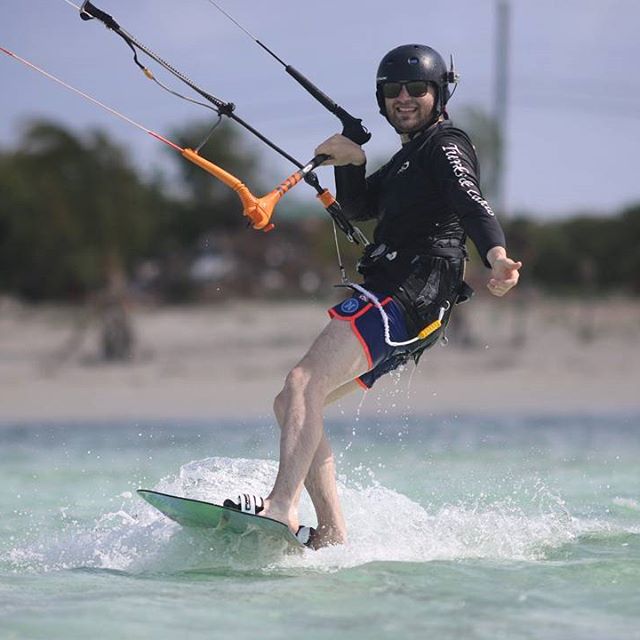 10hrs – 4 Days
Days 1 & 2- 3hr lessons 
Days 2 & 3- 2hr lessons 
 1 person- $1500 each ($150/hr)
2 people- $999 each ($99.90/hr each) 
3 people- $799 each ($79.99/hr each)
Must complete all 10hrs of lesson package to receive discounted pricing.
15 hrs – 5 days
5 days of 3hr lessons 
1 person- $1875 ($125/hr)
2 people- $1250 each ($83.33/hr each) 
3 people- $1000 each ($66.66/hr each) 
Must complete all 15hrs of lesson package to receive discounted pricing.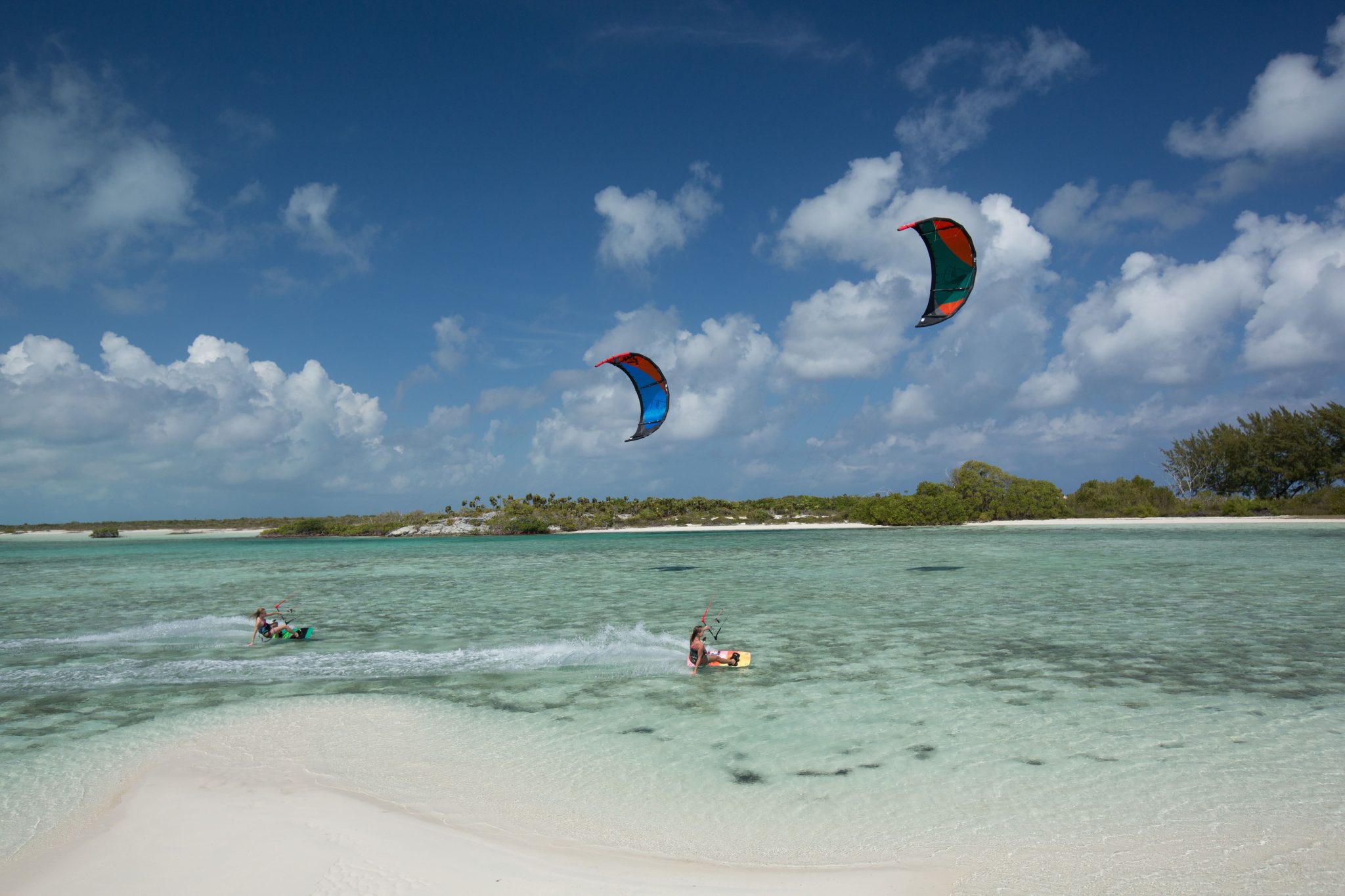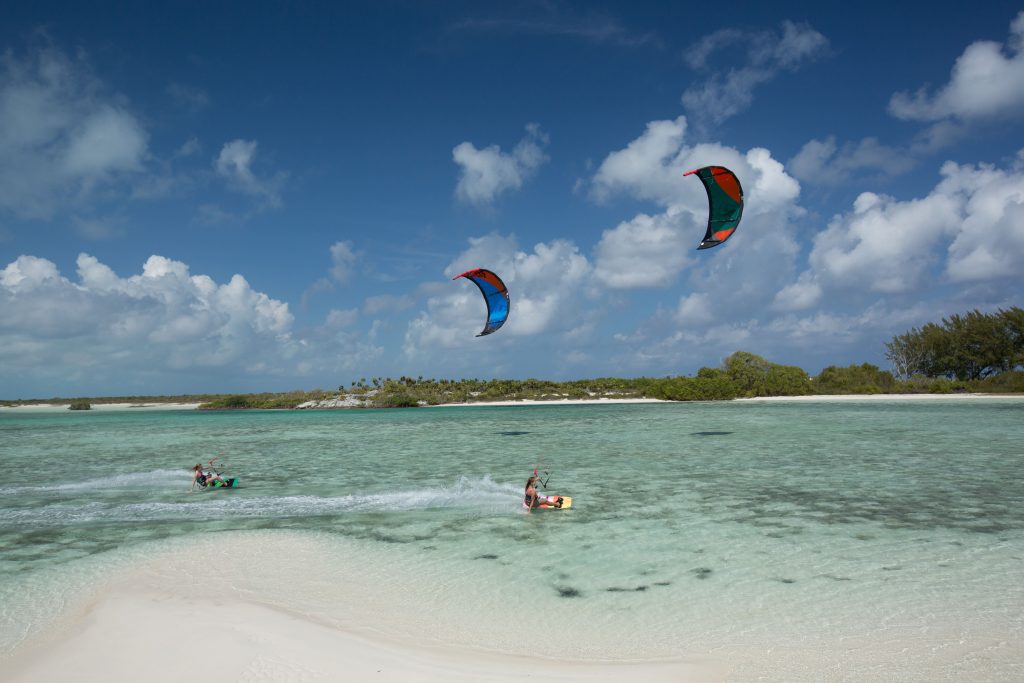 Itinerary- kiteboarding lesson packages
Kite Control
Wind Awareness / Risk Management
Learn Power Strokes
Simulated Water Starts
Simulated Riding
Use of all Safety Systems
Equipment Set Up
Launching the Kite
Water re-launching the kite
Body Surfing with the Kite
Putting on the Kiteboard
First Exciting Water Starts on the board
Set up your equipment independently
Waterstarts going both directions
Controlling Your Speed
Kite Positioning to Slow Down or Speed Up
Board Positioning to Slow Down or Speed Up
Fine Tuning the posture for more powerful edging
Leaning techniques to slow your downwind travel
Learn the Self Exit/ Rescue
Start to fine tune your kite & board skills!
Combining body, board & kite movements and positioning to be smooth & consistent 
Learning to get just enough speed & power from the waterstart for consistent rides
Learning the Power Stop
Starting to Learn to go Upwind
Doing More with Sheeting
Riding Upwind
Achieving Self Sufficiency
Learning to launch the kite from the beach
Mastering the Self Exit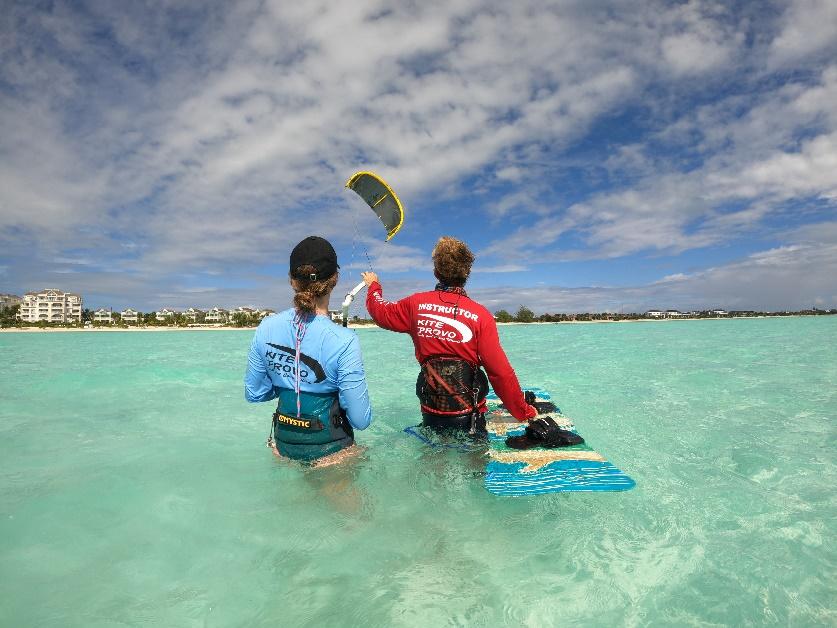 See What Our Boarders are Saying About Us!
The instructors were excellent, patient and encouraging. My daughter and I took both a 5 hour beginner session, as well as a private 2 hour class. We got to the point of getting up on the boards, very exciting! Chris and Maui (not the correct spelling), and Jerry were professional and nice. It was an excellent experience!
Charlie Stuart
2021-12-15
The instructors are professional, instructive, friendly and most importantly patient with all of my incessant questions. The business is located on an amazing beach. Training takes place in shallow waist-deep, clear (82 degrees F) water with a soft sandy bottom that stretches for miles. It's a dream setting for learning how to kiteboard.
Laura Rosenberger
2021-12-12
Spent 3 days kiting with this amazing group. "SJ" is an incredibly patient instructor, excellent communicator for beginners, fun, enthusiastic and an excellent kite boarder herself! HIGHLY recommend this company. Professional, flexible, easy to contact.
Great experience and program for learning how to kite. Highly recommend them.
I had three lessons with three different instructors. All three instructors were phenomenal! Also – I can't imagine a better location to learn the basics.
I signed up for the fast track lesson and it was a great experience. The instructor was very knowledgably, patient and helpful…as well as a jokester which made it that much more enjoyable. Would highly recommend!!
BOOK NOW
DIRECTIONS
GALLERY