Bring A Friend (BAF) Lesson
3hr Private Group - Best Value!
INFORMATION
BOOK NOW
DIRECTIONS
GALLERY
INFORMATION
"Bring A Friend" (BAF)- private group lesson. Share the experience with family & friends and save money!
1 instructor dedicated to your private group of 2 or 3 
2hrs – $125.00/hr per person – $250.00 each ($500.00)
3hrs – $116.66.00/hr per person – $350.00 each ($700.00)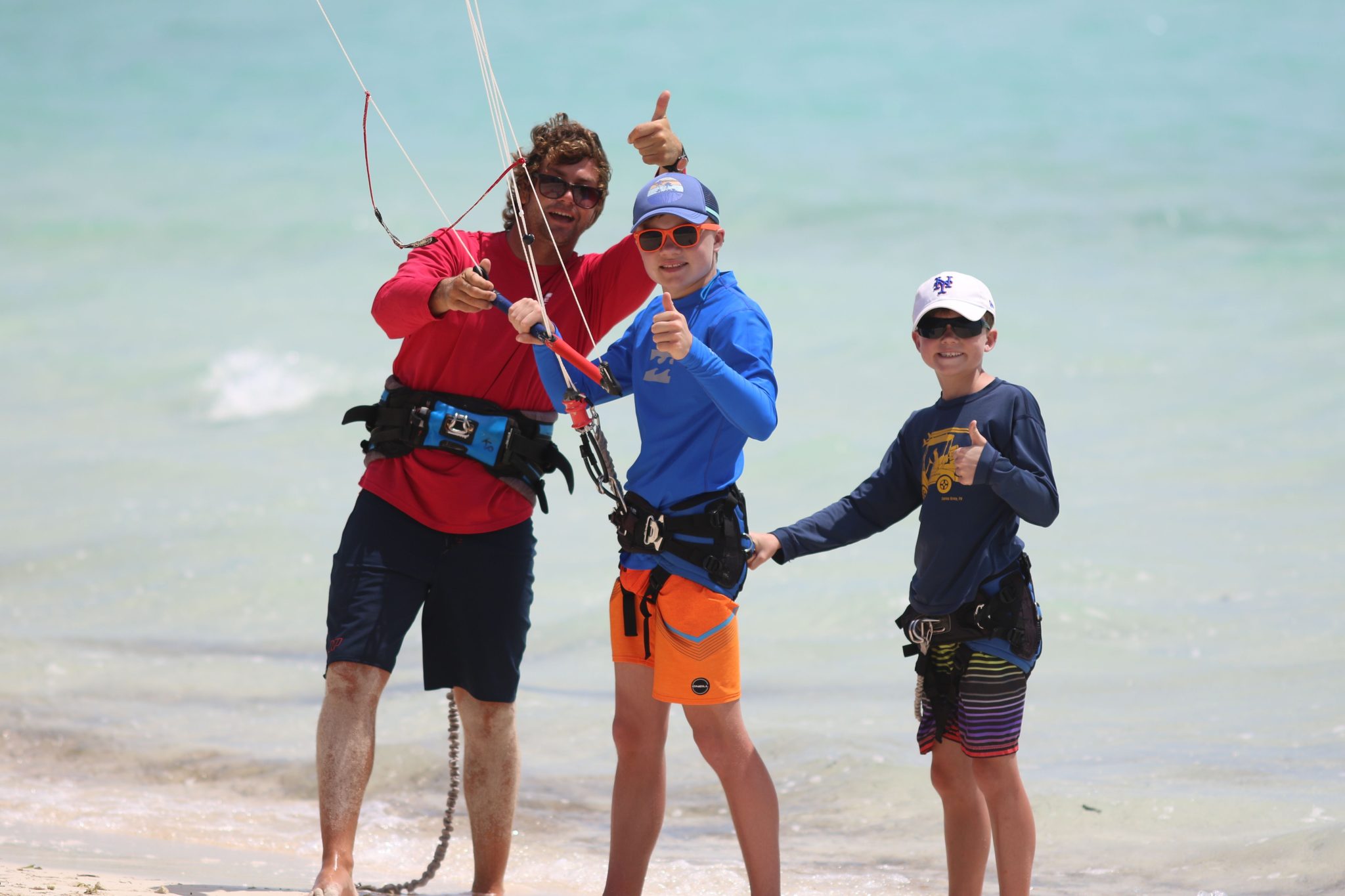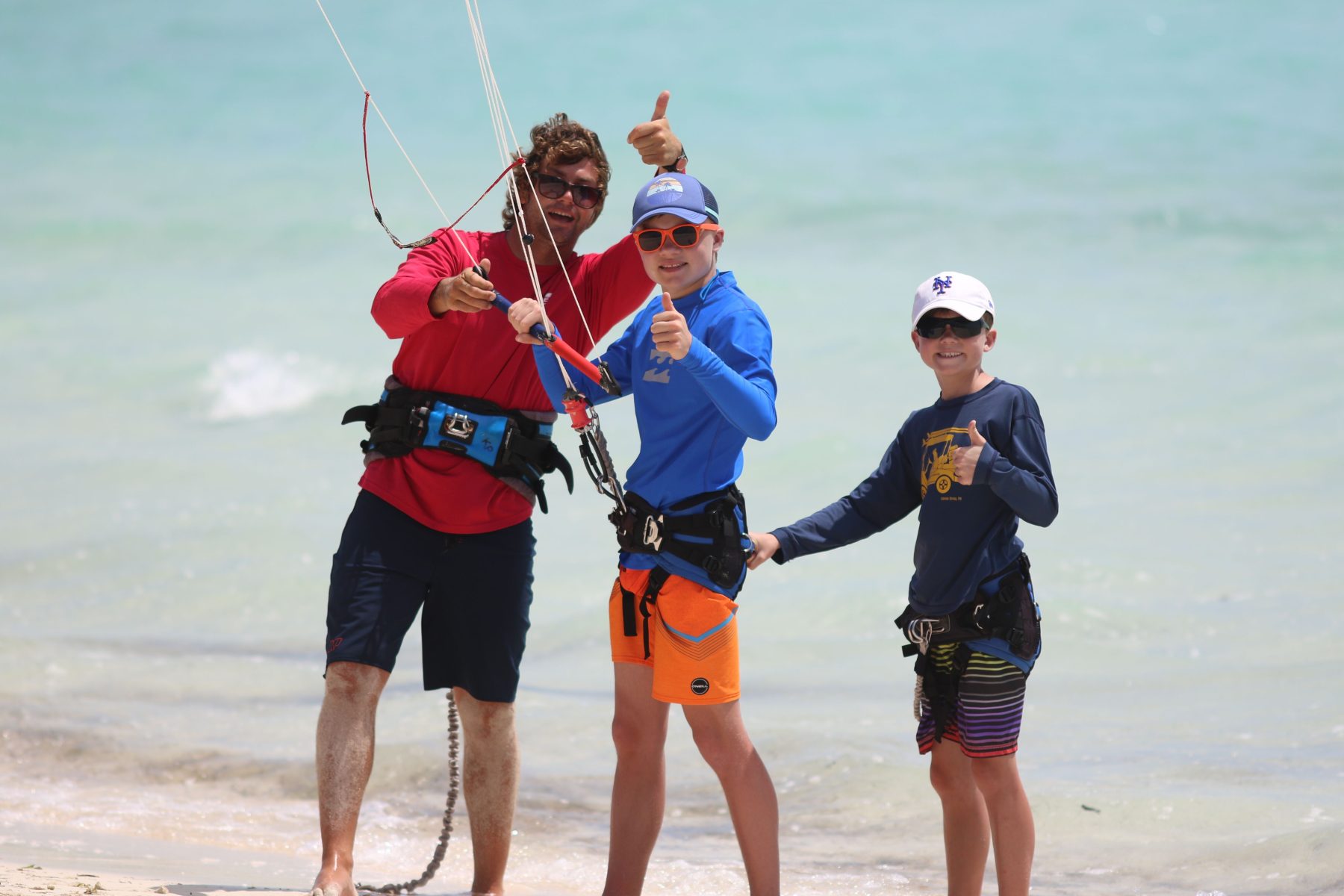 'Bring a Friend' kite lessons are a private group experience of 2-3 students per instructor. You must provide the group.
Kite Provo instructors are trained in the art of communication. We use effective group dynamics to engage everyone in the lesson at all times.
Changing your scope of Vision
Small private group lessons are a great way to learn- especially during your first few lessons. Often people learn faster by visualizing others as we switch the kite back and forth frequently & talk through the steps of progression. Frequent mental and physical breaks allow for a perfectly paced learning process! Also, your neck will appreciate the occasional rest.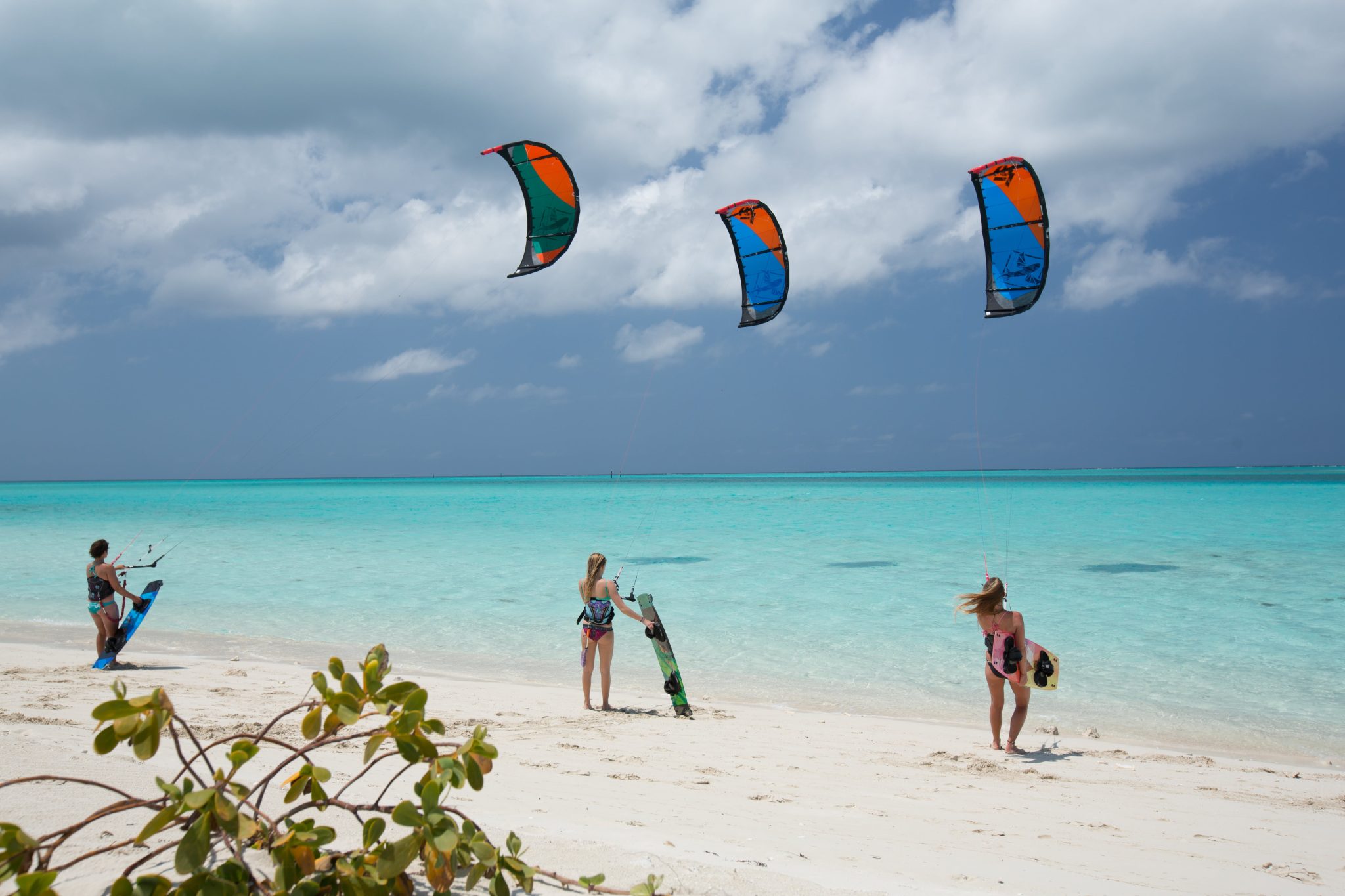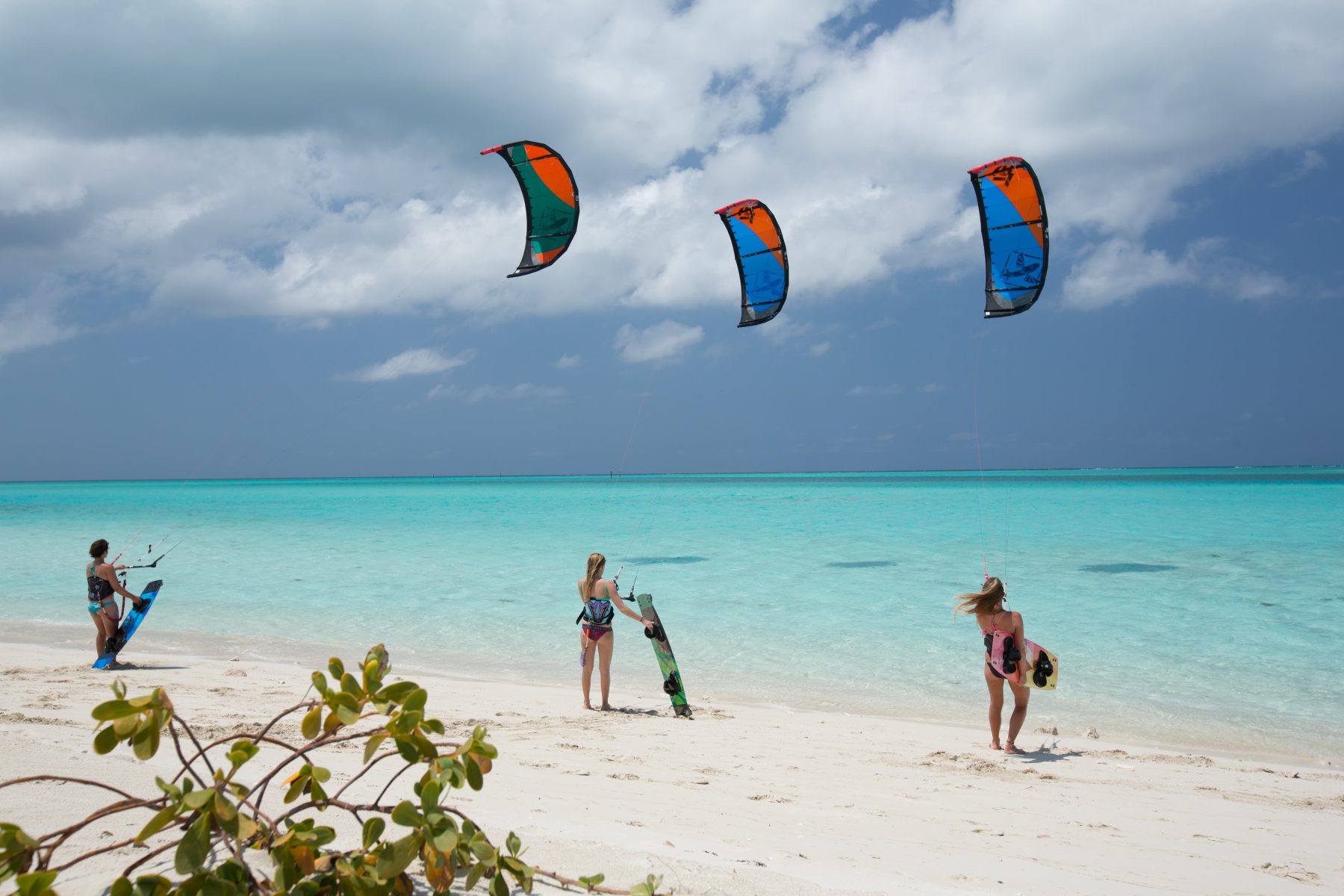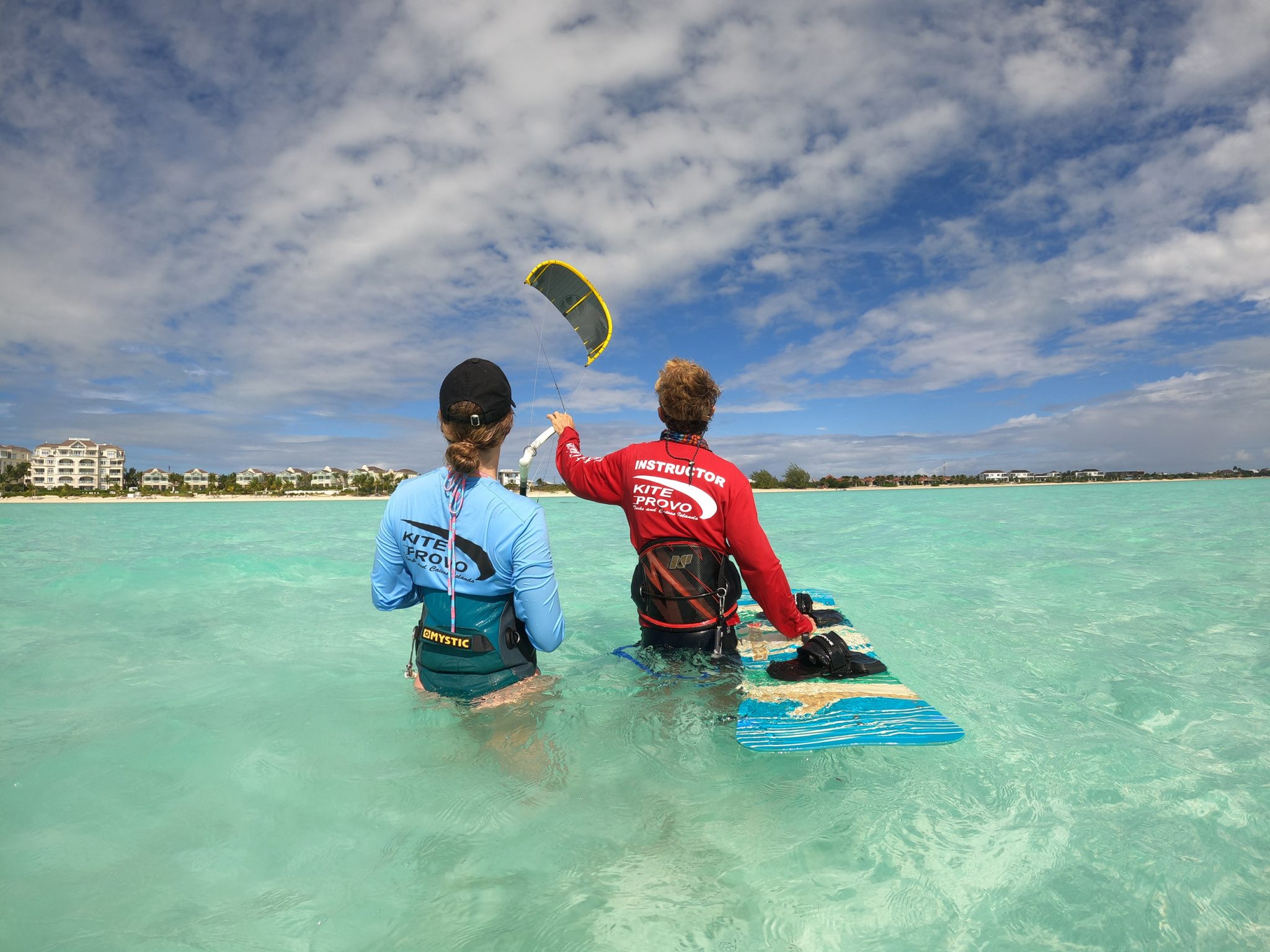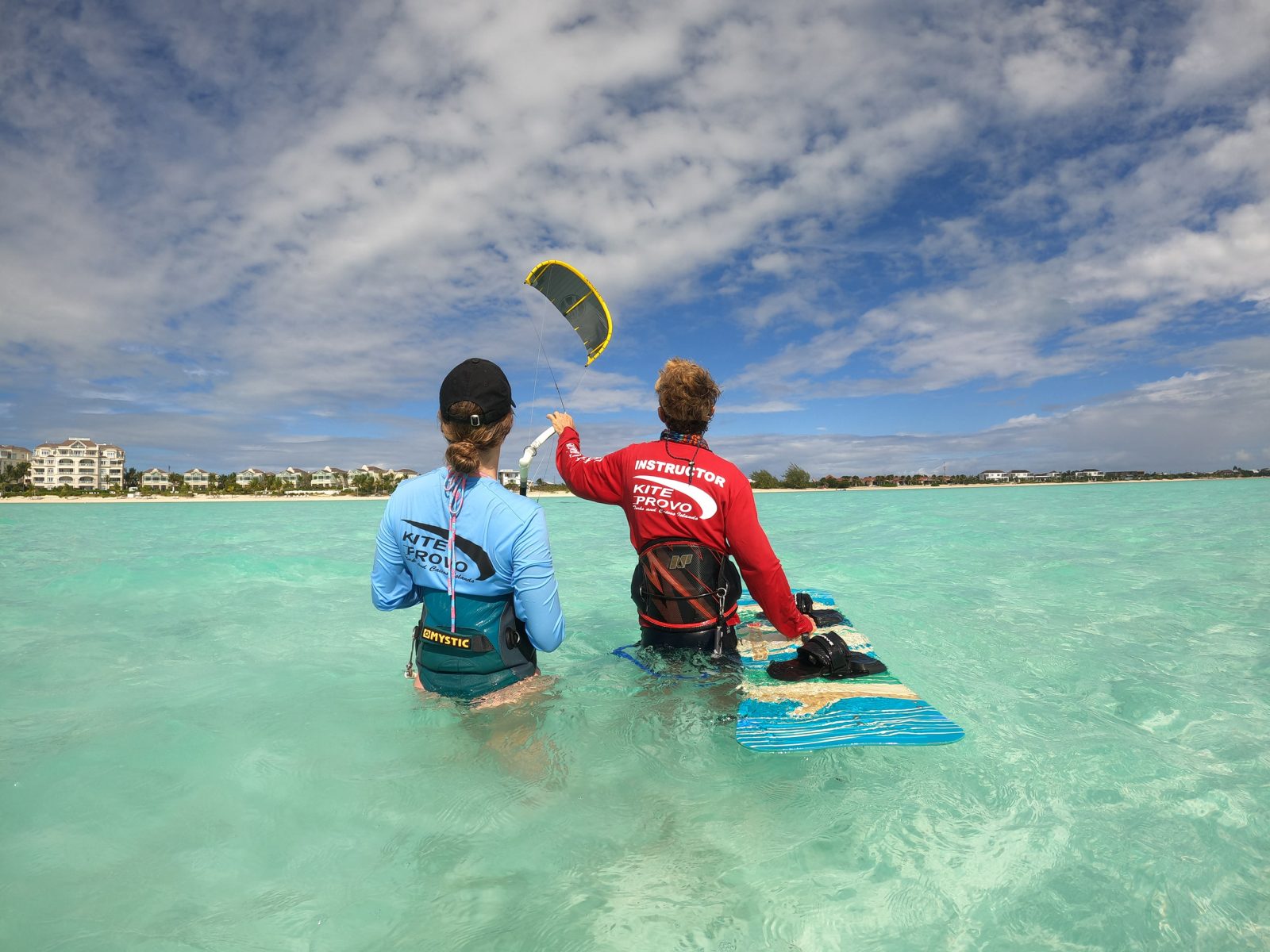 Learning to kitesurf is even better when you share it with your friends & family!  Form a private group & bond as you learn this fun sport together.
Not only is the most affordable way to learn to kiteboard, it is also MORE FUN!  Enjoy the camaraderie and much needed short breaks as you pass the kite back & forth all while spending quality time with your group. 

We have many stories where relations were strengthened as families and friends enjoy the success of learning kiteboarding together!
It is best to be at similar skill levels to get the most out of our Bring A Friend Lesson! Organize your friends or family in groups of 2 or 3 by similar weight & skill level.
We promise exceptional lesson plans- PROVEN TO WORK!
Everyone learns at their own pace.  We promise a professional, well thought out & proven teaching mythology. Our lesson plans were formulated by Instructor Trainer, Chris Moore. We have infused his 30 years of kite sport teaching experience into our kiteboarding school's lessons. 
Itinerary – What to Expect
Three Hours – Scheduled Daily
Wind Awareness / Risk Management
Kite Control
Simulate Water Starts with our Training Tools
Simulated Riding/Body Position
Use of All the Safety System
Equipment Set Up
Launching the Kite
Water Re-Launching the Kite
Master the Power Strokes
Body Surfing with the Kite
Putting on the Kiteboard
First Exciting Water Starts on the board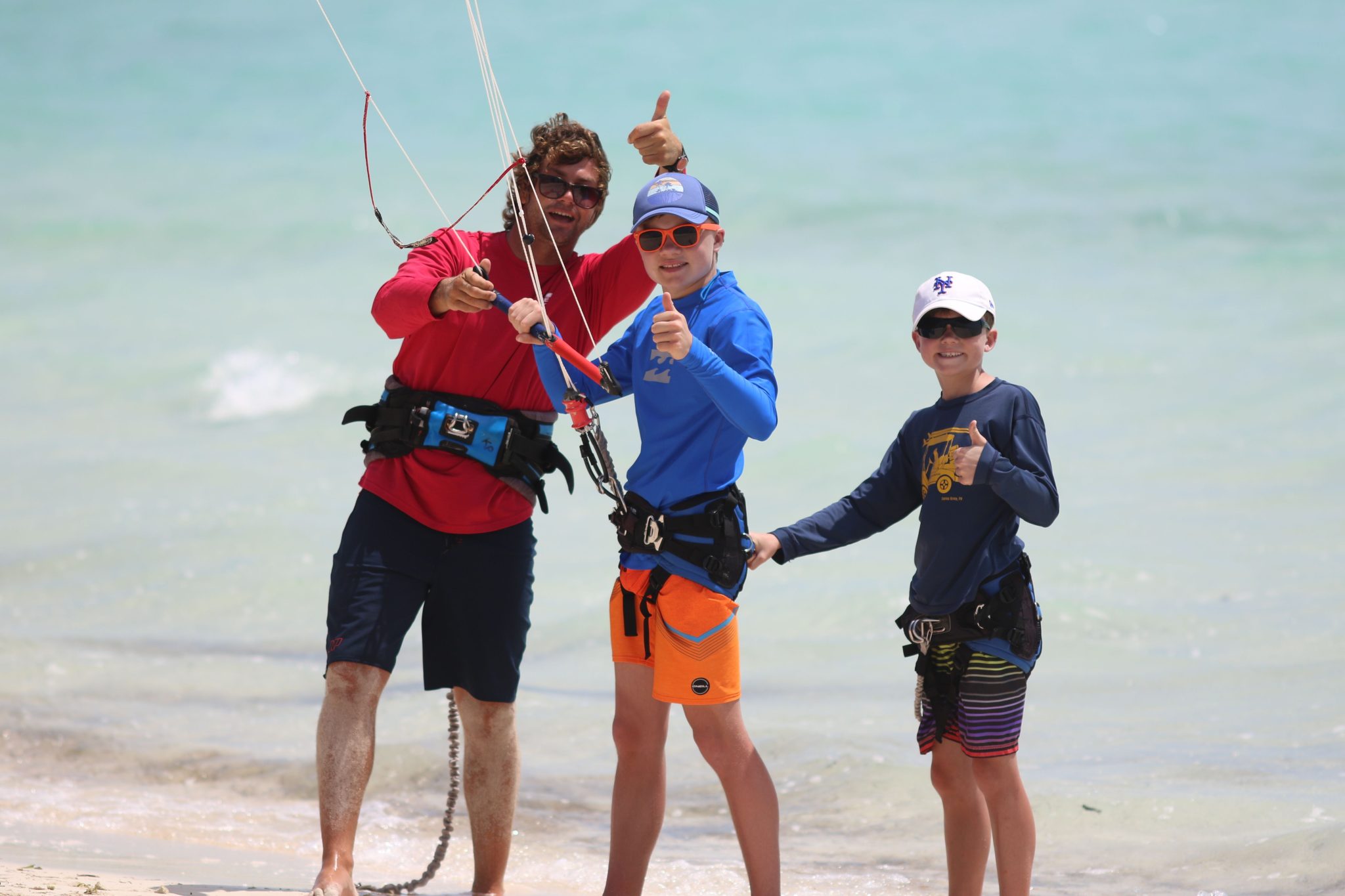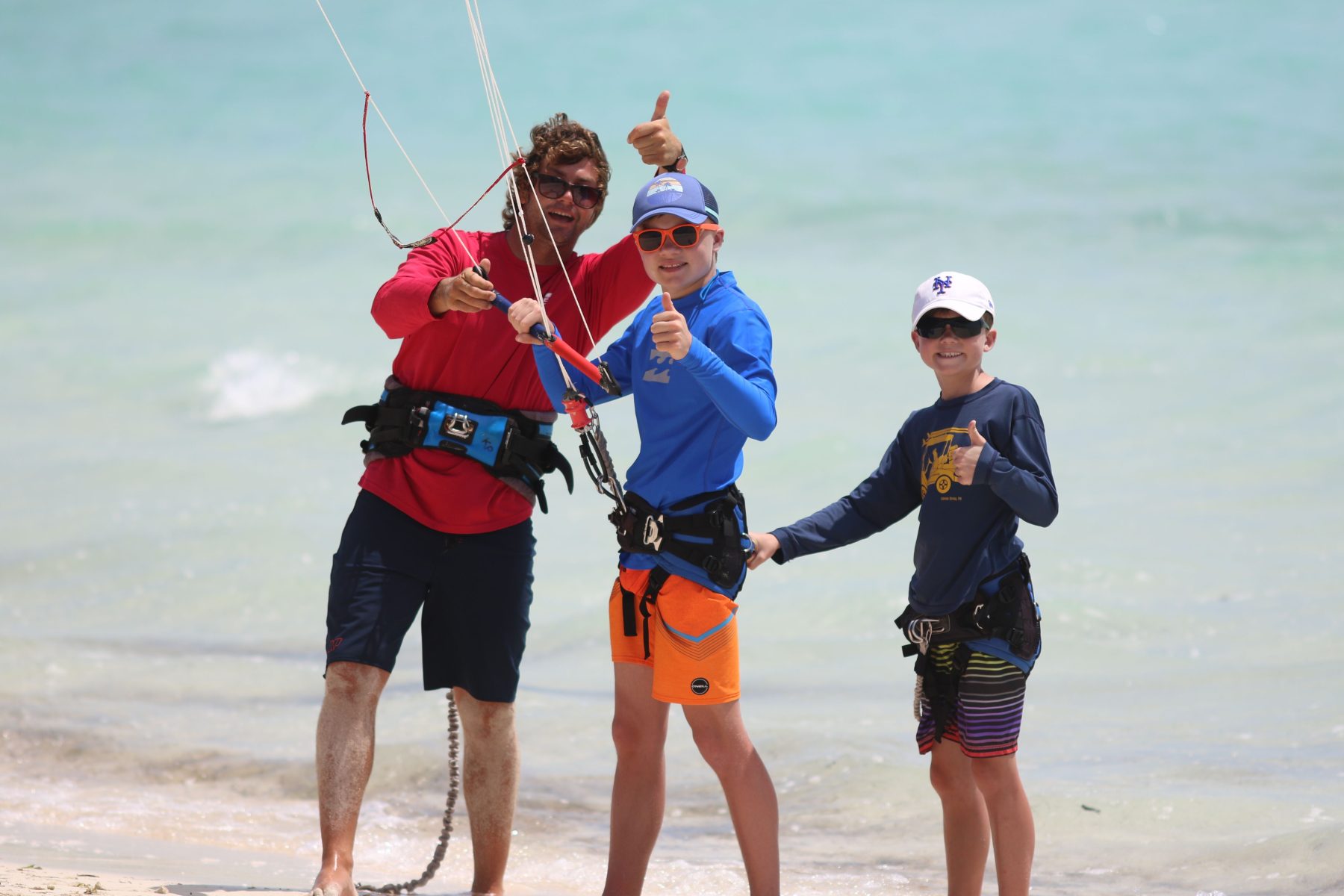 Group Dynamics – Means Learning Faster!
Kiteboarding takes a great deal of multi tasking. Kite Provo Instructors have been trained to master the art of group dynamics. Keeping the entire group engaged and switching the kite back and forth every few moments.

This combines visual and tactile learning for a very powerful combination. Almost all of our students say the break through moments came when they tried and then watched someone else to identify how to improve themselves.

Kite Provo instructors engage everyone in the course all the time while sharing the equipment. This creates learning opportunities all the time. The group dynamics environment accelerates the learning process by providing frequent mental and physical breaks in combination with practice.
What to Expect When Learning to Kiteboard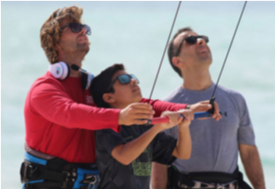 Kite control & power strokes in the water with LEI(leading edge inflatable) kite.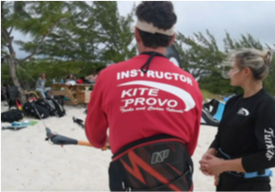 Proper body and board positioning combined with the kite movements to get up on the kiteboard.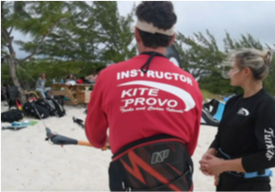 Controlling Your Speed, & Learning How to Stay Upwind
See What Our Boarders are Saying About Us!
The instructors were excellent, patient and encouraging. My daughter and I took both a 5 hour beginner session, as well as a private 2 hour class. We got to the point of getting up on the boards, very exciting! Chris and Maui (not the correct spelling), and Jerry were professional and nice. It was an excellent experience!
Charlie Stuart
2021-12-15
The instructors are professional, instructive, friendly and most importantly patient with all of my incessant questions. The business is located on an amazing beach. Training takes place in shallow waist-deep, clear (82 degrees F) water with a soft sandy bottom that stretches for miles. It's a dream setting for learning how to kiteboard.
Laura Rosenberger
2021-12-12
Spent 3 days kiting with this amazing group. "SJ" is an incredibly patient instructor, excellent communicator for beginners, fun, enthusiastic and an excellent kite boarder herself! HIGHLY recommend this company. Professional, flexible, easy to contact.
Great experience and program for learning how to kite. Highly recommend them.
I had three lessons with three different instructors. All three instructors were phenomenal! Also – I can't imagine a better location to learn the basics.
I signed up for the fast track lesson and it was a great experience. The instructor was very knowledgably, patient and helpful…as well as a jokester which made it that much more enjoyable. Would highly recommend!!
Most experience in the industry! The owner, Chris Moore, actually pioneered the teaching methodology since the beginning of the sport itself! Teaching kite sports professionally since 1990, he has infused 31+ years of experience behind our lesson plans! He started the first kiteboarding school in 1998 after 8 years of teaching kiting sports on land. He pioneered kiteboarding instruction and established an instructor certification training system where he taught hundreds of instructors
How to Choose the Proper Lesson
Private Group or Individual?
If you are more than one person & at similar skill levels:
Choose Bring A Friend Learn2Ride or Packages.
If you are an Individual:
Choose between Very First Lesson Ever Options, Private Lessons, or Progression Lessons(Advanced)
Watch this video to learn which lesson is right for you!
BOOK NOW
DIRECTIONS
GALLERY