Why Choose Kite Provo for your Kiteboarding Lessons
Established in 2006, Kite Provo was the Turks & Caicos first kiteboarding school. We have taught thousands of happy students and have reviews to back it:
500 Trip Advisor reviews – 96+% are 5 star!
Miles of shallow water, consistent winds and uncrowded teaching areas makes Long Bay Beach one of the worlds best places to take kiteboarding lessons.
100% wind/ weather guarantee! You don't pay if mother nature doesn't cooperate.
KiteProvo were the original pioneers in building the kiteboarding scene in Turks & Caicos. 
Our certified instructors are passionate and take a personal interest in your success. We focus on 'the art of communication'; not just kiteboarding.
Our proven lesson plans have been refined since 2006 
Most experience in the industry! Chris Moore pioneered the kiteboarding teaching methodology at the beginning of the sport itself! He started one of the first kiteboarding schools in the world in 1998- after 8 years of teaching kiting sports on land. Chris has since wrote the manual and developed the PASA kiteboarding instructor certification program. 
Best Lesson Experience Possible
We run a quality business. Expect prompt and professional communication and an easy reservation experience. 
Extensive inventory of equipment that is state-of-the art!
We're constantly testing gear to assure we have latest and safest technology available.
Bluetooth radio communication systems so we can offer the instruction you need at that precise moment!
At Kite Provo - Our Instructors Make the Difference
We hand pick our instructors from all over the world. Our certified kiteboarding instructors:
Take a personal interest in your success during each and every lesson.
Are training in the art of communication.
Are top level kiteboarders and some are sponsored professional riders. 
Our instructors have a passion for the sport and a passion for instruction.
We take a personal interest in the success of every student. Our team is friendly and always available to assist.
Kiteboarding lessons on Long Bay, Turks and Caicos
Location – Long Bay Beach is where the kiteboarding action takes. It's a kiteboarding paradise.

Three miles of sandy beach
Warm turquoise water that is shallow enough to stand!
Steady onshore winds 10 months a year. Wind statistics 
Very stable winds. Consistent yet smooth onshore trade winds
Kiteboarding on Long Bay beach is the powder of the ski world.

Kite Provo Teaching and Rental Equipment
At KiteProvo, you will always have the right equipment for any wind condition. We are constantly testing the industries newest gear to assure you have top quality safe kiteboarding gear. 
Having the exact right kite size & comfortable equipment assures that you will not feel overpowered
Radio Communication System available by request
Allows you to receive the needed information promptly during our lessons, even when away from your instructor.
We can communicate with you in a relaxing manner while demonstrating various skills to pinpoint the kite, board, and body movements without having to yell across the water to you.
Watercraft Support included
Kite Provo uses a jet ski/waverunner for support during all kiteboarding lessons.  
Spend more time learning and less time walking upwind. 
 This allows us to keep you a safe distance from the shore and way from other kiters to give you peace of mind while learning.
We also offer 'upwind shuttles' for those who need a little extra space to learn. Or kite the entire 2 miles downwind from the famous shipwreck!
Read reviews from others who chose KiteProvo for their lesson and kiteboarding needs:
KITE PROVO OFFERS EVEN MORE TO DO!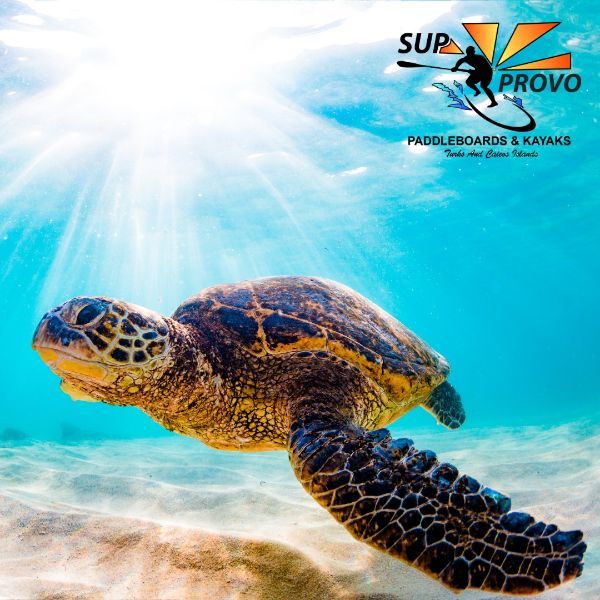 A magical journey through shallow water estuaries of our Mangrove Island national park. Our 'Turtle Eco Tour' is an educational paddle focused on "Connecting You with Nature!" Paddle alongside countless turtles, baby sharks, rays and more.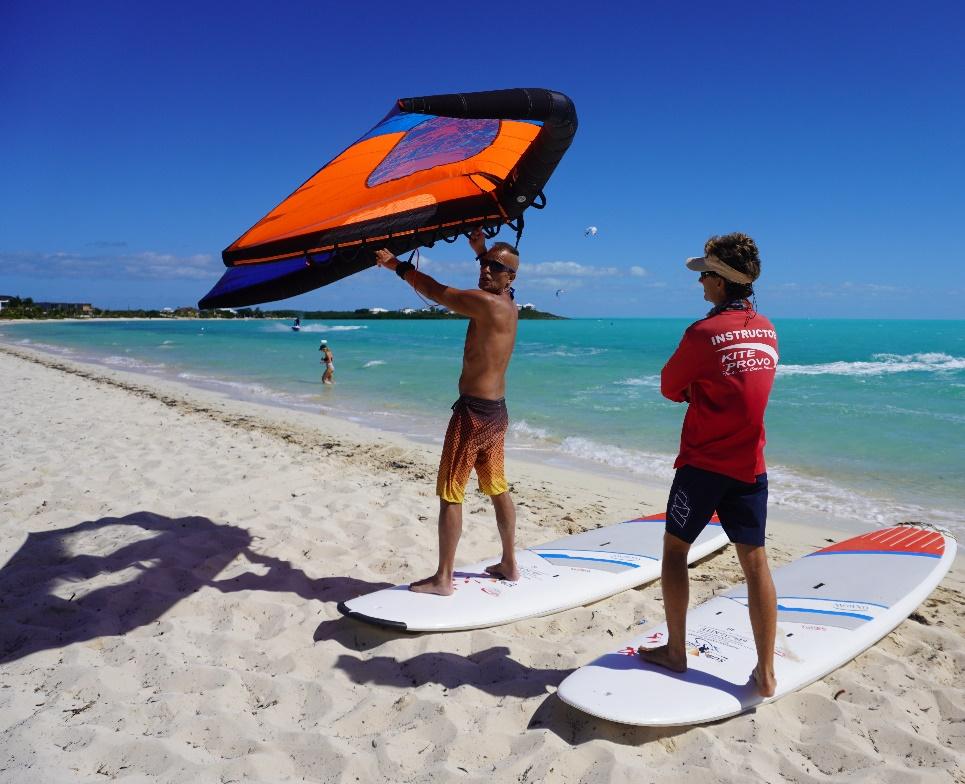 Wing Boarding is for EVERYONE! Requires no previous kiteboarding or even wind or water experience. Harness the power of the wind as you wing board across the crystal clear waters with only a wing kite and your board.