We promise that you will have a professional yet fun experience- starting with first contact with our office
When taking kiteboarding lessons with us, be confident that you will have certified instructors who understand the art of communication. Our teaching mythology and proven lessons plans have been continuously refined since 2006. We teach on some of the industries most safe & modern equipment and follow standards from IKO (international kiteboarding organization) and PASA (Professional Air Sports Association).
Our Instructors Make the Difference!
At Kite Provo we know how important it is to have the right instructor. Our team will adapt to your learning style to assure a productive yet fun kiteboarding lesson experience. Getting the right information at just the right time is the 'art of instruction'.  With our extensive experience, you will see why:
"Our Instructors Make the Difference!
Strength in our Diversity
We hand pick our instructors from all over the World. 
The diverseness of personalities, teaching styles and abilities amongst our team ensures we are able to relate to a wide variety of learning styles, abilities and ages. 
Some or our instructors have been teaching for decades, some specialize in teaching women & children, & some are professional level competitive riders. 
Taking a Personal Interest In Your Success!
Our team of kiteboarding instructors share our business philosophy of "Taking a Personal Interest in the Success of Each Student".  We integrate extensive training into our business and promise a professional yet fun experience . We are watersport's enthusiasts with a passion for teaching!
Great instructors need the right equipment. Our extensive inventory (guaranteed biggest in Turks & Caicos) of kite and wing boarding gear is composed of some of the industries best brands; including Cabrinha and North. We have countless twin tips, foil boards, surf boards, wing boards and nearly every size of kite and wing made. 
You are guaranteed to have the right size kite & board to match your skill level and changing wind conditions.  This is critical when learning how to kiteboarding.
When you choose Kite Provo, be confident that you are getting:
Great instructors who have a wealth of knowledge for teaching kitesurfing.
Proven lesson plans that we have continuously refined since 2006.
Certified instructors who have a passion for kiteboarding. 
Access to a huge inventory of equipment designed for safe learning.
Read reviews from others who chose KiteProvo for their lesson and kiteboarding needs:
KITE PROVO OFFERS EVEN MORE!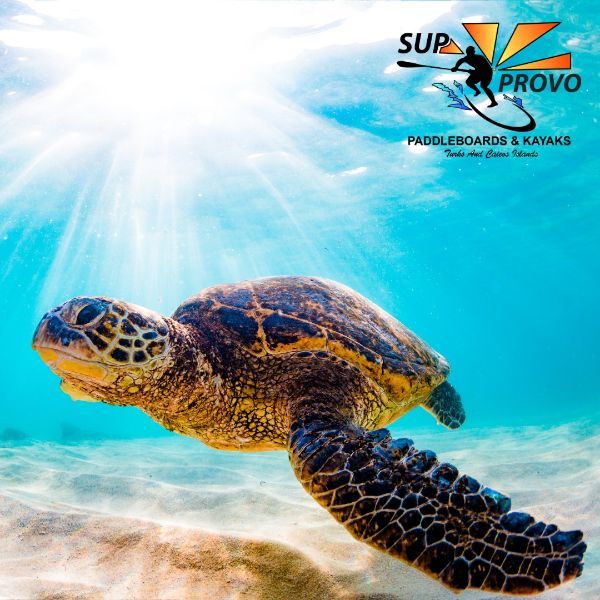 A magical journey through shallow water estuaries of our Mangrove Island national park. Our 'Turtle Eco Tour' is an educational paddle focused on "Connecting You with Nature!" Paddle alongside countless turtles, baby sharks, rays and more.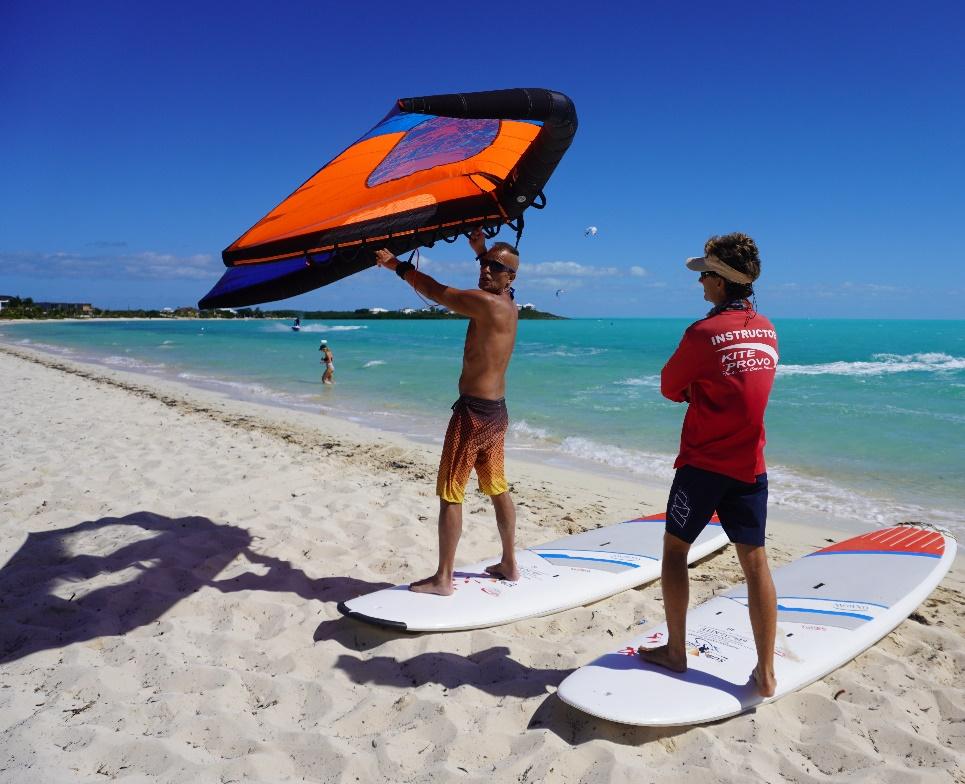 Wing Boarding is for EVERYONE! Requires no previous kiteboarding or even wind or water experience. Harness the power of the wind as you wing board across the crystal clear waters with only a wing kite and your board.